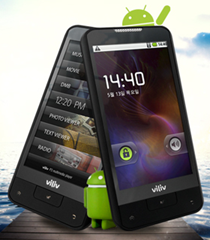 The last time we saw Viliv's P3 DAP was at CES 2010, now it seems they are calling it the P3 Prime and they have recently unleashed a bunch of promotional graphics for the P3 Prime on their Korean site. Now we've got an official specs list for the device (which again asserts that it will handle 720p playback):
3.7 inch AMOLED display @ 800×480
8/16/32GB storage options with Micro SD slot for expansion
WiFi b/g, FM radio and DMB receivers
TV-out and mini-USB ports (specs sheet says mini, but that may be a mistake — would presumably be micro), accelerometer
Option of Windows CE or Android OS
105 grams, 9.8mm thick
31 hours of audio / 11 hours of video playback
There is also a handy chart of supported file types, depending on which OS the device is running: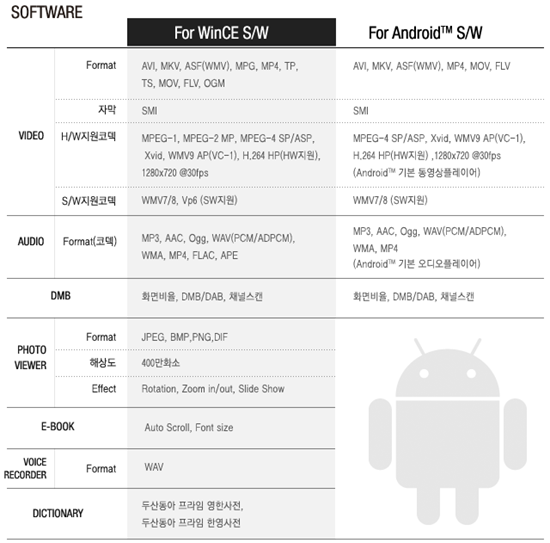 No word on pricing, or if you'll be able to get your hands on one through an official channel, in the US.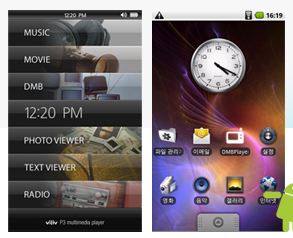 Looks like Viliv is working on a slick custom shell to go on top of Windows CE to make it feel like a DAP, though all information at the moment is pointing to a choice between Viliv's custom Windows CE interface and straight up Android.
Have a look at the early P3 Prime from CES 2010: