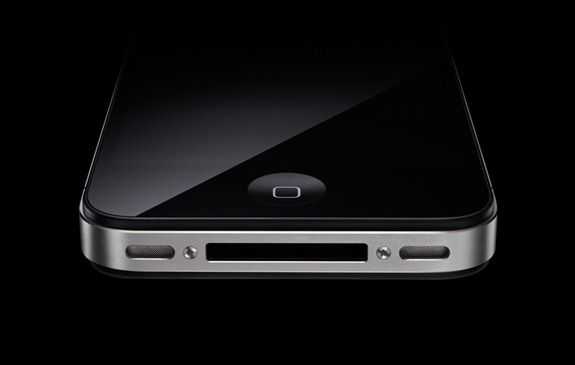 We've stayed out of iPhone 4 [portal page] reception coverage until now, but things are finally getting interesting as Apple readies a press conference for tomorrow at 10 AM PST (1 AM EST) in which they are expected to address the issue.
Apple has been slow to recognize the problem, initially asking users to hold the phone differently and saying that all phones experience the same problem to some degree. The broad outcry of this issue has made it apparent that the iPhone 4 has a much more severe reaction to this issue than other phones and even previous iPhones.
After saying that all phones experience the issue, Apple thought that the issue lay with a software bug that was causing bars to be incorrectly displayed, and indeed they were. AnandTech has done some thorough testing which revealed the skewed representations of the bars (each bar didn't represent the same amount of signal). Apple, today, released an update from iOS 4.0 to 4.0.1 for users of the iPhone 3G, iPhone 3GS, and iPhone 4 which corrected the bar formula, and increased the size of the first three bars. I suppose Jobs figured we just couldn't see them even though they were there, thanks to the blinding holy light that the "retina inch display emits.
Still, anyone who has actually used the iPhone 4 can tell you that this isn't a software bug, and Apple's determination to fix the incorrect bar formula hasn't silenced the people experiencing the issue in the least.
Fast forward a few days and Consumer Reports… er… reports that the iPhone 4's reception issues are indeed hardware related, though this was also confirmed by a number of other places and should have been very obvious to anyone using the phone. In my own testing, WiFi was clearly affected based on grip, showing that the problem certainly isn't cause by a bug that altered how reception bars were being displayed.
I'm sure Apple has been feverishly working behind the scenes to figure out what the problem is and find a solution to it, though it's a bit upsetting that it seems as though it took Consumer Report's widespread report to get them to acknowledge the issue when so many people were already informing Apple of the problem. Shortly after Consumer Report's post, Apple announced that they'd be holding a press conference on Friday the 16th (tomorrow, or perhaps today by the time I publish this).
I upgraded my own iPhone 3GS to the iPhone 4 and immediately began noticing worse call quality and a vast increase in dropped calls. I rarely ever dropped calls in my area with the iPhone 3GS and suddenly calls started dropping like crazy once I upgraded to the iPhone 4. It's almost embarrassing to have a "phone inch that some people are billing as the best in the world that is actually awful at the whole "phone inch part. It's one thing to simply hold your phone and watch the bars drop and say "I have this issue inch. It's another entirely to be trying to give someone important driving directions and have the call dropped outright, as has happened to me and it is rather frustrating.
It has been widely suggested that Apple issue free "bumper inch cases to iPhone 4 users to fix the issue, as reports indicate that using various cases, which prevent contact with your hand and the sensitive part of the phone, prevents the problem from happening.
I personally won't be satisfied with a free bumper. I want a new phone, and one that works. I'm a phone holster kind of guy, and naturally, a bumper on my phone wouldn't slip in an out of holster very easily. I also don't like the idea of buying a flawed product then requiring that an accessory be always present to fix it. I quite like the aesthetics of the iPhone 4, despite the fact that they are responsible for the reception issues. I don't want to cover up the sides of the phone.
I'll be watching eagerly tomorrow to see what Apple says at their conference. Free cases aren't going to satisfy me, and I find it hard to imagine that Apple would cannibalize it's own accessory market by giving out millions of free cases. I think Apple will instead announce some sort of exchange program where consumers will be able to get their phone replaced for a fixed model and the issue model will be retroactively fixed through some internal means, then sent back to the shelves as new or refurbished devices. Guess we'll find out tomorrow.
Beyond the reception issues is the lurking proximity sensor problem. While not as frequently cited as the antenna problems, the proximity sensor may be compounding the issue. Before I noticed the reception problems, I found many calls had been dropped without the familiar "Call Failed inch screen that generally pops up when calls are dropped. Instead, I'd be talking on the phone with someone one minute, then suddenly they'd stop talking. I'd ask if anyone was still there, and upon not hearing a response, I'd look at my iPhone's screen to see my Favorites screen (a "quick call inch list, if you will) staring right back at me. I can't be 100% sure, but it seemed very much as though I had accidentally hit the End Call button with my face while on the phone. I've had this happen several times and quite hilariously, it happened today while I was in the middle of setting up an appointment with an Apple store to look into my phone's proximity problems.. Hopefully Apple recognizes both issues and will be able to nail two birds with one stone tomorrow.