Samsung has four new Android phones that they are preparing to release for the four major US carriers. The list is as follows:
Captivate AT&T (launches 7/18)
Vibrant T-Mobile (launches 7/15)
Epic 4G Sprint
Fascinate Verizon
Each phone has it's own styling but the Epic 4G stands out the most as it is the only one featuring a sliding QWERTY keyboard and 4G connectivity. The Captivate and Vibrant have HSDPA (7.2 Mbps) and HSUPA (5.76 Mbps), and the Fascinate will likely have EVDO Rev. A, and all three lack a hardware keyboard:
All four of these devices have a 1GHz Samsung Hummingbird CPU, 512MB of RAM, 8/16GB of internal storage, and a microSD slot for expansion of up to an additional 32GB. All four also run Android 2.1 with Samsung's custom TouchWiz UI, and are capable of 720p HD recording with their 5MP autofocus cameras. Included in the UI is a Swype keyboard, which our very own Guy demoed for you earlier this week.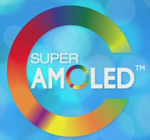 Samsung is really pushing the displays on these phones which are 4 inch @ 800×480 and using Samsung's own Super AMOLED displays which they claim to have better and brighter colors than any other phone on the market, as well as a full 180 degree viewing angle something that we've seen with the iPhone 4's IPS display.
Tnkgrl has an fresh unboxing of the Samsung Captivate, shown below. Also be sure to head to her site for the Captivate's first power on video.