I've been messing around with Solar energy again today…
It turns out that the Viliv S10 has a 9.5v input. Having an input voltage below 12V is always an advantage for solar work and it's even better when the X70 car adaptor works on the S10. I've connected the S10 up to a 24W solar panel and it's charging the device even when it's in-use. Given pure sun (2hrs either side of peak sun) it should charge the S10 in about 5 hours. That's 10 hours usage in 5 hours charging. Unfortunately the S10, like all other PCs, doesn't fast-charge so this solution would probably work exactly the same with a 12W panel as only about 7W-10W is needed in charging.
The S10 has 3G built-in, a fast SSD and a great keyboard. It's turning out to be a great solution for working completely off the power and wired networking grids.
I've written up some more details over at my little solar computing blog.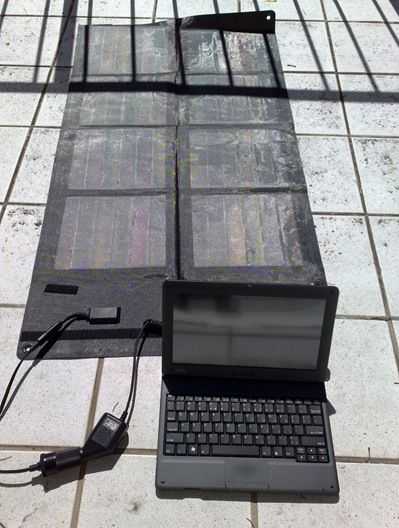 Warning: Direct solar charging without a regulator and a buffer power store is always a risk to your devices.