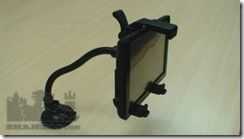 We've been following this one carefully.  Our review late last year indicated potential but it wasn't just the Cortex A8 core that got us excited, it was the promised Android build too. We waited a long time but it looks like its finally arrived. Shanzai.com have the WiTS A81E [product information– Wits A81]  in their hands and are starting a three-part review.
The feedback so far is that it's "one of the best, if not the best Shanzai tablet." Shanzai means 'imitation' or 'copy' but this one has been around so long that it really stands on its own two feet. Check out the Part-1 video below and stay tuned to Shanzai.com for parts two and three. Google Apps and Marketplace is a possibility but I'm guessing you'll have to hack that on. Despite that, it looks like a bargain for around $200-$250
Shanzai.com First look at A81 with Android 2.1
Is this going to be a competitor to the Huawei S7? There's no 3G or GPS but for the price, it looks like it should be considered.