It's starting to happen. Those promised Tegra2 tablets of 2009 and 2010 are starting to appear. We've seen the Interpad and the AC100 as firm launches and now it's Pioneer Computers turn. They've just emailed information about their Dreambook ePad N7 which appears to be based on the Compal tablet we've seen around trade-shows this year.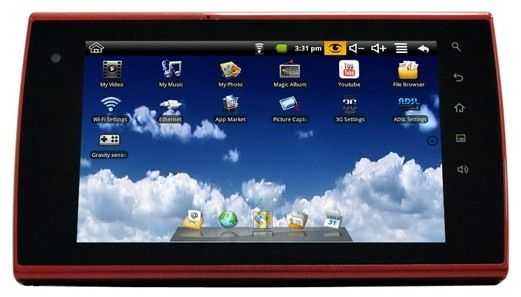 With a capacitive screen it's not going to trip itself up like the Huawei S7 although it remains to be seen if this is blessed with Google licensed software. Without Market, Maps, Gmail and sync it's a no-go for many. Sideloading of applications helps but isn't the ideal scenario.
$499 $AU seems to be a good price but it must be noted that this isn't with 3G (a $AU99 extra) which, if the lack of GPS is also true, combines with the lack of webcam and [correction: webcam is a free option] potential lack of Google Android apps to make a serious list of issues.
We've got an email out to Pioneer about the Google applications, Android 2.2, GPS and the docking station but I guess we'll have to wait for those Aussie's to wake up on Friday morning to get the information. In the meantime we've added what we can into the product database and will be updating it as we get new information. Let us know what you think in the comments here or on the product page.
Pioneer Computers Dreambook ePad N7 product page.