I'm running a suite of tests that I'll report on soon but just look at this. Tegra 2 wipes out every other smartphone platform out there.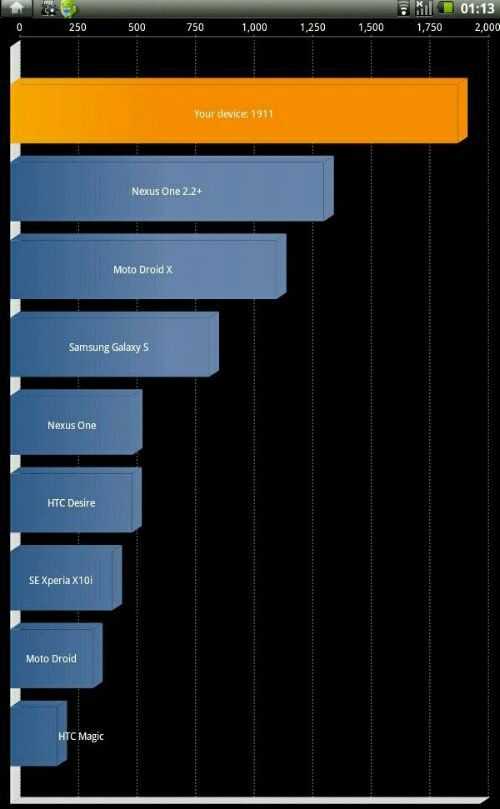 This is a screenshot from Quadrant. I'm also seeing great browsing results, a SunSpider result of 9300 and Pi being calculated in 2081ms which is 3x faster than the average score on the BenchmarkPi application. It can handle a 1080p H.264 file at 13mbps and plays Raging Thunder 2 on the 1024×600 screen like a demon! For a smart platform, Tegra2 is taking it to the next level.
Note: These CPU tests may only be single-threaded (Single CPU) tests.
Test your Android phone and let me know how it compares.
Update: ARM were on the line. Apparently they're sending over some benchmarks with Android 2.2. (2.2 has all the Cortex enhancements in it, 2.1 doesnt so expect a lot more from this platform.)
Update: We've got another Tegra 2 result. This time from the Interpad.
Post written on AC100 using WordPress application.