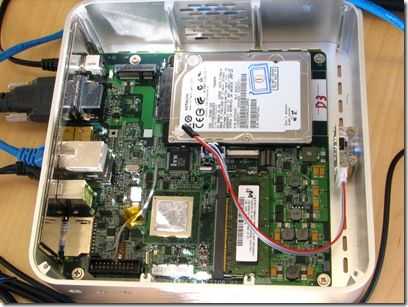 While we wait for full tablet and smartphone implementations of the Tegra 2, dual-core Cortex A9-based CPU, NuFront have been working on a high-end implementation aimed at every-day computing.
The NuSmartâ"¢ 2816 Computer System Chip is testing in various versions up to 2Ghz. Average power drain (not idle, not TDP) is 2W which puts it in the same envelope as a 1.6Ghz Z6xx Atom CPU (TDP 3.7W)
At a demonstration of the CPU we watched hi-def movies and Android running smoothly but were left with the impression that this chip would work better with a slick desktop-style operating system. In terms of raw power you're looking at a netbook/nettop style experience although without the possibility of Windows desktop operating systems, it will need some strong marketing and targeting to slightly tighter niches.
The final versions of the NuFront 2816 are expected soon with products following up in Asia shortly after that. We'll be very interested to see if someone can build on the smartbook theme with a super-light Ubuntu-based solution. Given that Android isn't ready for these devices, the Ubuntu solution could be better.
Press release PDF is available here.