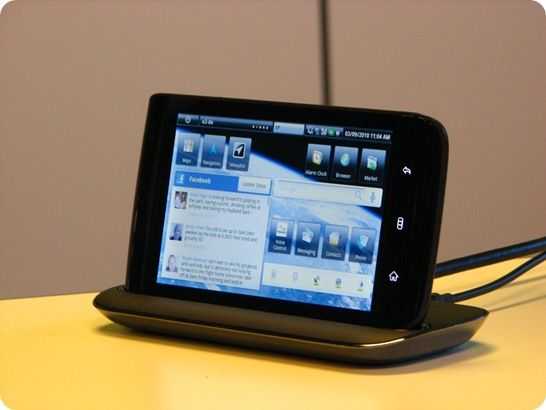 At IFA this week we had a chance to talk to Dell Europe about the Streak. [Specifications and other information available here.] The main points of note were:
Streak is part of a portfolio of tablets. We should expect to hear about the next product before CES (Jan 2011)
The upgrade to Android 2.1 is planned for October
The upgrade to 2.2 (Froyo) is planned for November
The Wifi-only version is no longer planned
While 2.1 will be a nice jump it's 2.2 that will bring the real changes. Not only are there good changes to apps, features and settings but there's also 2 core differences to note. Firstly, Android 2.2 includes a new 'just in time' (JIT) compiler that speeds up Android applications considerably. Secondly, 2.2 is the first version of Android that includes optimisations for the ARM v7 architecture. That means that CPUs based on it (Cortex, Snapdragon etc.) operate more quickly and efficiently.
Froyo (Android V2.2) on the Dell Streak will be a second- for the device and if Dell sneak in a little price drop you've got to consider this as one of the best mini tablets going. We've requested a review sample for testing when 2.2 is available so stay tuned.