Notice something about that headline? It's no longer the Viewpad 100, it's the Viewpad 10. (Which makes sense as @thDigitalReader just pointed out to me)
More interesting news is that the pre-registration page is open. It doesn't give any information on availability but at least you'll be first to get the information when it's available.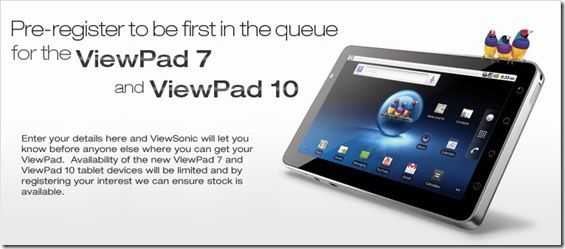 Note that the page is a UK-focused one which is as expected. The Viewpad will probably roll out in the UK before other countries. As there's no hardware keyboard, that should be a fairly quick process. (I expect Germany and U.S. to be close behind.)
Finally in an official message we just received we have confirmation that the Viewpad 10 is using an N455 CPU and not the N550 as reported by some retailers and relayed by some blog posts yesterday.
We're working on a review device and hope to have more news for you soon.