A BIG thank you to Techdepot for reaching out yesterday and supporting us with an offer we just couldn't refuse. We've got a Galaxy Tab in our hands right now! (Full disclosure: We sold them some ad space, they sent a Tab which to be honest, excites us more than money!)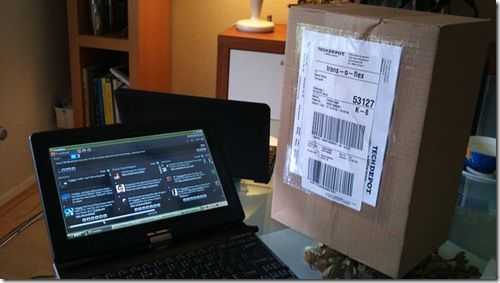 This means two things. 1) We'll be running unboxing, first impressions and the all-important LIVE REVIEW (2100 CST TODAY – Carrypad.com/live ) 2) The Tab, assuming we can get a keyboard to work with it, will be on the 1K Challenge. All detailed Galaxy Tab coverage will be over at Carrypad.com, our consumer focused website.
I've also heard that the Tega V2 is in the country and should be here tomorrow. Perfect! We'll do a live session on that at 2100 CST TOMORROW – UMPCPortal.com/live. All detailed Tega V2 coverage will be here at UMPCPortal.
Stay tuned for more on the 1K Challenge