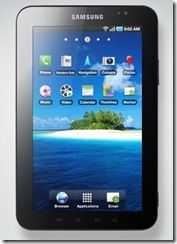 Thanks to Techdepot who reached out to us yesterday we've got a Galaxy Tab in our hands. Well we think it's a Galaxy Tab we haven't opened the box yet!
Expect an unboxing video later today and then at 2100 CEST (Berlin time) [Update: Live session postponed until Friday, 15th] lets sit down together and go over the device in detail. We'll turn the cameras on the device and give you a chance to watch some detailed testing. We'll also have a chat channel open for Q&A as we go.
Live at 2100 CEST on Friday 15th Carrypad.com/live – Tega V2 too!
Watch out for the unboxing video on Carrypad later today.