As nearly every smartphone is expected to have a camera these days, there is an important lesson that people must heed. Cameras are more complex than a simple megapixel rating. It's a common belief that when it comes to megapixels, bigger is better. But I'm here to tell you that you need to look deeper if you are basing your smartphone decision on which has the best camera. Megapixels have their use. A pixel dense picture is great if you want to crop it down and still retain good quality, but beyond that there is more to be considered.
Case-in-point, the Droid 2 [portal page] and the iPhone 4 [portal page]. Both phones have 5MP sensors. This means that they capture 5 million pixels in a given image. Both phones might capture the same number of pixels, but the quality and size of the sensor dictates how accurately each pixel is sampled and how much light it can capture. Another important factor is focus. Without a good focus algorithm (and no ability to manually focus), you'll end up with a blurry shot no matter how many megapixels your camera can capture.
To demonstrate this, have a quick look at the two photos below. One is taken with the iPhone 4 and the other with the Droid 2. Both were taken under the same lighting conditions and were focused as accurately as possible (click for full size):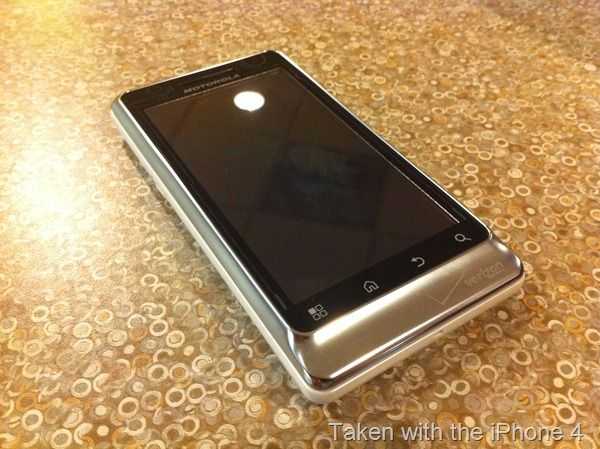 You may have to click for the full-sized images to see, but the image taken with the Droid 2 is blurry and has inaccurate colors.
This is a result of the Droid 2's camera not being able to capture as much light as the iPhone 4, as well as the inability to focus as accurately. This is all despite the fact that both phones have the same megapixel rating.
But what can you do if you don't have the phones to try before you buy? A bit of research may go a long way if a camera is important to you. I'd recommend checking Flickr's camera page. Find your desired smartphone and then browse the photos to get an idea of the photos that the phone is capable of taking. And of course we'll always do our best to give you camera comparisons and tips right here at Carrypad.