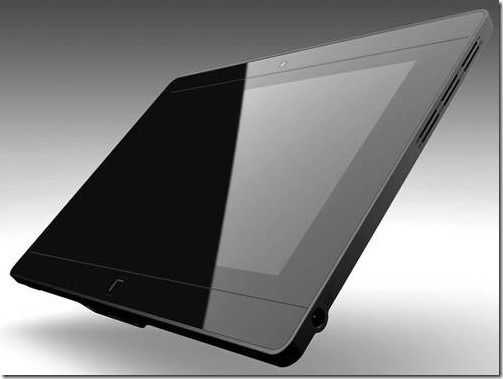 Today Acer revealed 7 inch and 10.1 inch Android slates, but that's not all. They also unveiled a 10.1 inch device running Windows 7 that is set to launch in February of next year.
The device seems to be unnamed at this point, but let's just call it the Acer 10 Windows Slate for the time being. So then, Acer's press conference shows that the Acer 10 Windows Slate will be using the "latest AMD dual core processor with dedicated graphics inch, it will have a 1280×800 resolution 10.1 inch touchscreen (presumably capacitive) as well as an "HD inch front facing camera (minimum resolution of 0.9MP if they are actually talking about real HD standards), a 3MP rear camera, and internal 3G. There is also HDMI-out for playback on an HDTV. Hopefully it'll be able to handle smooth HD playback through said HDMI port.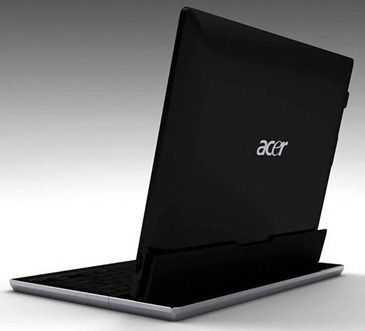 While this does sound like pretty much ever other slate you've heard about recently, Acer is doing something at least slightly unique. They've cooked up a docking station that will add a full sized keyboard to the device, and they say it comes included with the Acer 10 Windows Slate. So you'll be able to do your word processing at home, then grab the 15mm thick slate out of the dock and stick it on your bag to use it for… um… whatever it is that people use a keyboardless Windows 7 slates for. I guess you could always bring along a nice Bluetooth keyboard and mouse to have a portable productivity kit.
Our pal Joanna Stern has early hands-on impressions and photos of most of Acer's recently announced slates, go check it out!
[Engadget]