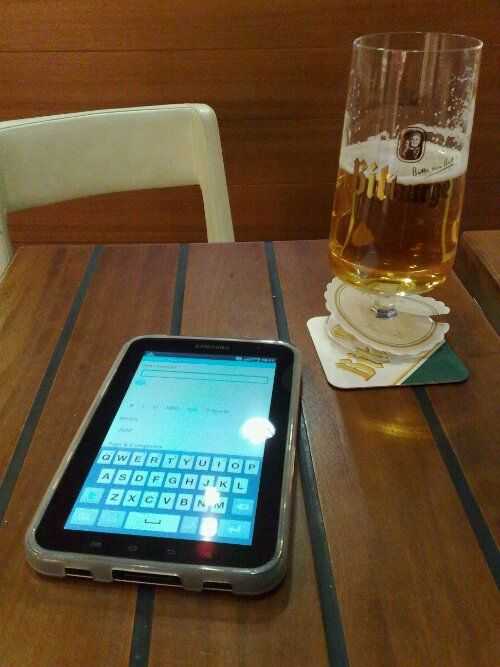 While I wait for my (6 hour) delayed flight here in Frankfurt it's probably worth putting some text down about how the Tab has performed today, a day of snow, cold and cancellations.
Unplugged at about 10am today the Tab was fully charged and performed its first duty by giving me the time of the next bus the the main station. From that point onvit's been non-stop tabbing. My day has been turned upside down and the Tab has been the hub of my communications. Emails to family and customers to keep them up to date. Sms' and tweet all the way, looking up my hotel details, phone numbers for the hotel, more train times and status updates, flight information and of course, keeping up with news and RSS feeds. It's coming up to 2000hrs and that's ten hours of work with wifi on, Bluetooth in use, 3g on and a bunch of apps (Facebook, email, twitter, wordpress,  contacts) updating regularly in the background.
The experience has been great.
But I also had a phone with me! The old N82 was critical for calls to travel agents, hotels, family and customers. It was also my camera for the day.
The Tab is good but not 100% converged. I just couldn't be bothered to plug in a headset and the camera, in comparison with the N82, just sucks.
So as I hot the last 10% of battery I'm pleased that I can send you all this little blog. Written on the Galaxy Tab portrait mode woth the on screen keyboard and the WordPress application!
Typing error left in so you can see how good/bad it is!