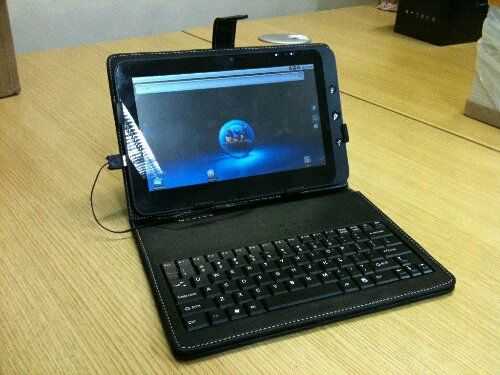 I've been sent this image of an interesting keyboard / case accessory that the Viewsonic people are an accessory manufacturer is working on and I guess feelings about this are going to be polarized. On one hand you'll have the people that see it as a netbook and query the total price of the package. On the other you'll have people interested in the modular and touch aspect of this setup.
Certainly a netbook would be cheaper but what about one that has touch, removable keyboard and auto-rotation and a case?
I hope this is a wired solution though. There's nothing worse than running out of battery on a Bluetooth keyboard when you're in the middle of something.