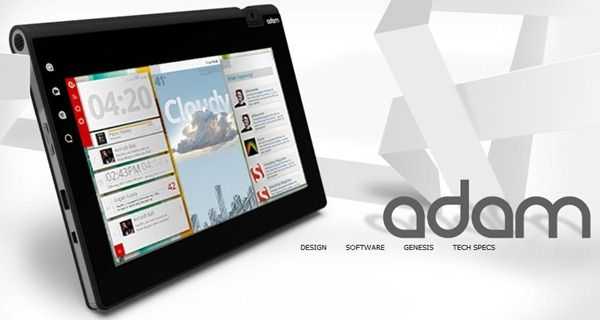 We've been watching the Notion Ink Adam [tracking page] carefully ever since it's early beginnings. Now, Notion Ink has launched a new website in preparation of the launch of their first device, expected in either December or January.
Their previous site was very flashy, both metaphorically and literally. The flash based aspects of it really hurt the performance of the site. This time around, the site is much more refined, and performs much better. I'm hoping that this parallels what's been happening with the device itself. It's important to expectations in check, the people behind the Joojoo know this all too well.
In addition to the weekly information that been revealed over at Notion Ink's blog, the site offers a few additional clues as to how the tablet's unique interface will work. Notion Ink hopes to get app developers passion's fired up with their upcoming "Genesis inch developers contest, but according to the site, that's still "coming soon inch. If they don't hurry up, the Adam won't have the app support it needs for a prime-time launch.
If you love learning up the design process behind this sort of product creation, definitely go check out the new site and their blog. It's actually really nice to see a startup company creating such a device because they're happy to give an inside view of the production and design process that you rarely see from other companies (and never from Apple!).