With a huge thanks to Viewsonic Europe I'll be taking delivery of the Viewpad 7 in just a few days. Retail packages go out for review later in the week but we've been promised a final sample from the product managers personal stash. They've seen our in-depth reviews and warts-and-all live reviews so they must be feeling confident !
At 399 Pounds it's a little above what we thought we'd see but there's a nice little trade-in program going on where you can send in an netbook or notebook under 4 years old and they will give you 100 pounds back. If you're one of the thousands of people that have an old Asus EeePC 701 knocking about, this is a great opportunity.
Besides the trade-in though there's the potential for a really nice little value-for-money tablet here. We're not talking Galaxy Tab quality or performance but we are talking the ability to do almost everything the Tab can. It really is one of the few complete Android experiences to be seen on a tablet. Everything is there from multitouch capacitive screen, Android 2.2, Market, quad-band 3G and tri-band GSM. Yes, this can be a phone if you want! Full specs and information here on our tracking page.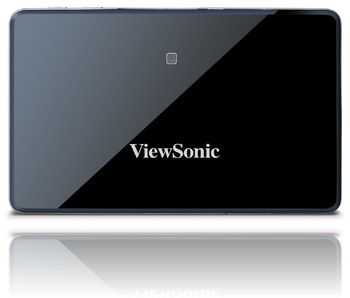 I read a hands-on from @faaborgs in Denmark today and although the translation is a little iffy, you'll be able to pick up that the owner is happy. Not bad for someone who likes Porsche! While Galaxy Tab owners might be praising performance and quality, I think the Viewpad 7 owners are going to be praising value-for-money.
So, the Viewpad 7 is expected here on Wednesday and that means one thing – Live Video.  Bring along a beer because at about 8pm London time (2100 CET – other times here) we're going to be spending a couple of hours going over the device for you and with you.  A chat session will be open and if you've got questions, just ask! In the latter part of the live testing, we'll highlight some of the differences between the the Viewpad 7 and the Galaxy Tab because we've got one of those here too. JKK from JKKMobile is due to join us and if we can get anyone else to chip-in over Skype, we will!
Will there be a showstopper? Will the video performance be up to scratch?  (we're sensing stock Android here which means no 3rd-party codecs) will the YouTube player be able to support HQ videos. What about the lack of Flash (this is an ARM11 device; It doesn't support Flash despite the Android 2.2 build.) How about the battery life from the slightly smaller battery (compared to the Galaxy Tab) is the 800×480 screen going to be a handicap and critically, for many, is the ARM11 CPU going to return acceptable Web performance. We have questions about USB OTG and box contents too. Does it include the case for example?
The Live Review video and chat session will be available here.  Follow,view or subscribe to Chippy on Twitter for any late changes and updates. Please don't forget to pass the message on via Twitter if you're a twitter user, or 'like' this post on Facebook.
Again, The Live Review video and chat session will be available here. Some parts of the review will be recorded but for the full review, join the Live Session