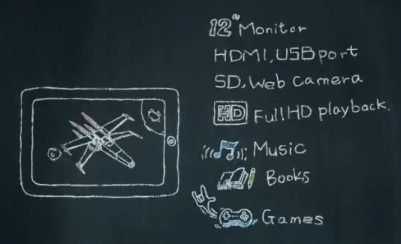 Looks like it's hard for most huge companies to do anything these days that hasn't already achieved band-wagon status. I mean, what do we expect… that these companies will actually take a risk one of these days? Yeah, right.
Case in point, Asus is teasing a Windows slate to be released at CES 2011 (which Chippy will be attending). They're calling it the EP121, and it'll have a 12 inch capacitive touchscreen, HDMI output, SD slot, webcam, and "full HD playback inch. Exhilarating features, I know. Here's their promo video: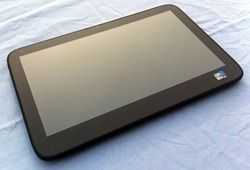 But here's the thing… I've pretty much already got one of these slates. The Onkyo TW317 is a solid 10 inch slate running Windows 7, and is more or less identical to any Windows 7 slate offering that we'll see from CES. The TW317 has everything mentioned in Asus' promo video (though the screen is slightly smaller) except for the full HD playback, which likely means that the EP121 will have NVidia Tegra. This is Asus we're talking about though, so you can be sure that they'll be demoing some useless applications produced in-house for photo-viewing, eBook Reading, and music/video playback – non of which will be as good as you'd find on something like the iPad. Beyond these things, it'll be the same old song and dance… a Windows device with no keyboard/mouse and a shallow software overlay does not make for a good or productive computing experience. We saw this in the past, and we're about to see it again as computer manufacturers try to ride the tablet bandwagon and fool consumers into thinking that a keyboardless/mouseless Windows 7 slate is even remotely as useful or usable as the iOS or Android devices that are currently on the market.