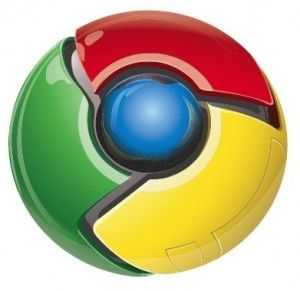 As someone that works extensively in the Web when in the office and as much as is practical when on the go, I'm very interested in the latest Chrome and Chrome OS announcements. I'm still using Firefox on Windows for home and mobile work but the changes announced as part of Chrome 8 have me starting a long-term test. As for Chrome OS, I'm sure it's not what mobility users need. At least in 2011. Let's start with that…
Chrome OS
Chrome OS was demonstrated this week and confirmed to be a slim OS+browser+HTML5 apps experience presented on a multi-user laptop (12″ as stated in the early days of the Chrome announcements) with SSD storage, 3G and quick boot. There's talk of 8 days standby too but as it's an Atom N455 inside, don't expect that to be 'always-on'. [Ref: Sascha – NetbookNews in Podcast 60] Core of the user experience is a multi-account (plus 'guest') Chrome browser with applications written in HTML5. Apart from it looking very simple, it isn't actually much different to a standard OS: Kernel, libraries, drivers, UI and applications. In the case of Chrome OS, the applications are written purely in HTML5 and run in an enhanced Chrome browser 'runtime' which also serves as the user interface. Applications are also portable across implementations of Chrome OS that run on other platforms. The problem I see for mobility users though is the focus on the 'cloud.'
I get the email bit and see that a notepad or basic editor would work offline but what about image editing? Is the HTML5 application going to be rich enough? What about a quick bit of video editing? Viewing and editing a powerpoint presentation? Is it going to work? I've been tripped up by Google Docs a few times that's for sure. Can I be sure that the apps work locally or are they going to require me to upload data into the cloud before I can work with it? I don't want to send 50MB of images onto someones server so I can edit them. I can't upload 2GB of video file either.
My second worry is that the apps won't mature quickly. It's taken Android 2 years to get this far and we still don't see major investment in porting or writing large numbers of productivity applications.
And what about memory and CPU usage? Runtime environments are never that efficient and history tells me that memory usage of browser can easilty get into 'runaway' status.
Chrome OS is primarily for boardband usage. The 3G works as a backup and the whole product, including the sample hardware, is leaning towards low-cost, support-free computing on a 10 year plan. It might work, but not for a long while yet.
Chrome 8
As I mentioned, the core of the Chrome OS experience, the UI and the runtime component is Chrome, the Google web browser. It's a quick download that expands to over 300MB on disk (after deleting cache, etc) so this is not exactly a small bit of software. One could say it's as big as an OS!

Speed
It's important to note that the newest browser technology still appears on the desktop first. It's one of the reasons that I still use UMPCs- a 1,3Ghz Atom-based device is turning in a Sunspider result of about 1.2s now. That's about 6x what you'll see on the best ARM-based devices. Chrome 8 includes improvements to start-up and running speed. Javascript processing gets more improvements with 'Crankshaft' that should improve javascript-heavy page loads by up to 12% [Ref]
PDF
Chrome 8 includes a basic PDF rendering engine within the browser code. It's very fast and it's sandboxed which means security issues can't leak into other parts of the software. Don't expect a full PDF experience but if all you do is read them, it works! For those with smaller screens, note that it doesn't re-flow text in my tests.
Sync
At last Google sync can handle passwords and plugins. Bookmarks are also syncronised along with forms and preferences. I tried to import all my passwords from Firefox but unfortunately this emptied out all my Chrome passwords and left me with nothing. I need a way to get those password over because I've forgotten most of them! Update: Chrome 8 does not sync passwords. This is a major issue for me as i've forgotten a lot of passwords due to the password save and sync feature in Firefox!
Sandboxing
An important step towards better security is running each tab as a separate process. While sandboxing isn't new, it's now being used for applications such as the PDF reader.
Instant
You might want to keep this turned off. Under the URL about:flags you'll find some experimental stuff. 'Instant' will try and guess the web page you want as you type and start loading. It works in some instances but it takes CPU, Memory and bandwidth, not something to be used on mobile devices.
GPU acceleration for Canvas elements (HTML5)
This is another experimental feature but one that could turn PC CPU design on it's head if HTML5 applications become popular. Some rendering is passed to the GPU where it can be done more efficiently and that can really help a lot. It's one of the core values of the AMD 'Fusion' platforms that offer CPU and a relatively high performance GPU in a mobile package. Currently, I hear, this isn't working.
Cloud print
This is clearly the way printing is going to work on Android. Chrome 9 (not 8) includes a way to connect your local printers to the Google Cloud Print Service. These printers can then be shared to your devices that include cloud print clients. Currently there aren't any but expect an Android app very soon.  Being able share printers all over the world between Google devices/browsers is potentially quite interesting.
About:flags
Type this in the URL bar to get to some hidden settings!
App Store
Now we get to one of the most interesting features of Chrome, applications and an application store with monetisation. With 100 million users of Chrome out there, this is a significant chance for people to start writing quality apps. Most of these 100 million people are going to get the application store on their next upgrade too!  The key language here is HTML5 and already we can see some good aplication implementations. Remember that some of these apps can be GPU-accelerated. (Eventally) and remember that they are also running in a sandbox and can be updated easily. Memory usage could be an issue but no more so than other runtime environments. CPU utlisiation could be quite high though. Syncronisations allows apps to be sent to all syncronised browsers.
My only worry is the reliance on 'the cloud.' There are local databases and storage components and core features of HTML5 that will allow applications to work offline but the tendancy is for online activities. I'm sure that, at least initially, a lot of apps won't handle the offline scenario well. I don't want to be typing into the WordPress Google Application, lose my network connection and not realise that my text isn't being saved every 5 minutes. It's the same as working in a browser.  When going mobile, you can never guarantee when you'll lose connectivity so a suite of offline tools is going to be needed. Like Chrome OS, Chrome Apps could be nice in broadband-connected environment but the mobile user will still need those offline tools.
Chrome is discussed at length in our latest Meet:Mobility podcast.
Memory
I've done some tests. Not many, but enough to get a feel for memory usage. Sandboxing clearly has some advantages. It also means CPU and memory disadvantages if my gut feeling is correct.
Tweetdeck application runs in 84MB (Adobe Air version is well over 100MB on my Xp, Vista and W7 boxes so at least thats an advantage.)
Tweetdeck + Reader + GMail = 140MB
Tweetdeck + Reader + GMail + YouTube playing = 225MB
Tweetdeck + WordPress back-end + GMail + Google Calendar + YouTube = 300MB
For devices with limited memory (that includes around 100 million netbooks out there running 1GB RAM) i'm not convinced that Chrome is the most memory or CPU-efficient solution yet. Luckily, I upgraded my netbook to 2GB!
Time will tell with Chrome and Chrome Apps but from day 1, the mobile user needs to be careful of resource utilisation and of network availability. Don't delete those offline applications yet. However, keep an eye on GPU accelaration and of course, use Chrome for the most efficient javascript processing and. probably, the fastest page loading too. Cloud printing could really help Android devices when it becomes a core part of the OS.