Related to the earlier news about Intel Atom Tablets, here's a slide that went up at Cnet this morning.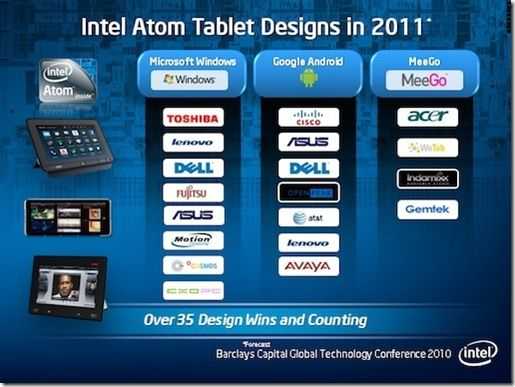 And here's the one that went up at Engadget this morning…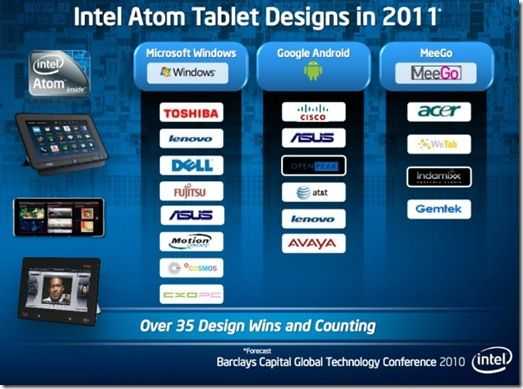 Spot the difference!
I'm guessing Intel made a mistake on the slide and updated it but the question is, does it mean anything?