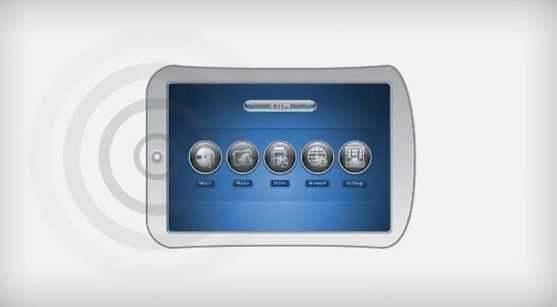 There are Tablet PCs and there are tablet PCs and one's that are getting the most traction today aren't the ones that were in the market first. Microsoft's Tablet PC ecosystem has been around for years but was focused at pen input, productivity and built on an extended (not a cut-down) desktop operating system. The tablets that are getting the attention today are lightweight, finger-focused for consumers and include fun user interfaces, a monetised developer ecosystem and unique features such as 'always on' , high quality cameras and social sharing that you don't get so much on the 'desktop' Tablet PC. With the market for tablet PCs growing (estimates run to 20 million iPads, 10 million Galaxy Tabs and, probably millions of new devices from companies like Blackberry and HP) there's an opportunity for Microsoft to take advantage of their history and re-build a new version for consumers in 2011. Some people are predicting it will launch at CES and be called Windows 8. I find that unlikely.
While the full and flexible desktop OS has advantages for some categories of mobile computing, there are major problems inherent with the 'PC' OS build when thinking about consumer products. Think about the PC cruft. BIOS, X86, PCI bus, USB devices, ACPI. A lot of this isn't desired in a consumer tablet and yet almost every X86 mobile computing hardware platform out there will offer it, regardless of a what a new version of Windows looks like. Even the most recently available ultra-mobile focused Menlow platform from Intel supports all the old PC architecture and as a result, battery life is nothing compared to ARM-based devices. Tellingly, Intels new platform for 2011, Moorestown, doesn't include many of the elements I mentioned and therefore it doesn't support Windows either! Intel chose to invest in their own OS for that and that makes complete sense.
A consumer tablet needs always-on, quick boot, small disk and memory footprint, clean core, optimised kernel, slim device driver library, app store, developer ecosystem, touch-focused UI and API's, sensor support and more. Can you get an idea of the effort required to build a new desktop OS that was able to include all this and still move away from traditional PC architecture support, just because there's one Intel CPU out there that looks attractive? Nope, neither can I.
Alternatively, Microsoft could skin Windows 7 and hope for the best on existing X86 platforms.
Nooooooooooooooooooooooooooooooooooooooooooooooooooo!
Covering up the cracks won't help and won't provide Microsoft a platform for future products. They tried it with a silly Origami Experience skin in 2006 and 2007 and it didn't impress anyone. Fans still whirred, battery life still suffered and you needed a minimum 16GB disk and 1GB of RAM to support it. Today, that base requirement is up to 32GB and 2GB and those fans are still making a noise.
There is an alternative.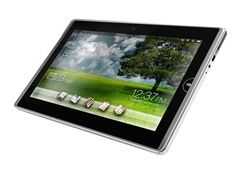 Windows 7 Compact could be the platform on which to build these consumer devices. It is the next generation of Windows CE (embedded) and supports X86 and even ARM Cortex processors which would be a retaliatory poke in the eye to Intel! Windows 7 Compact  is not available yet but we've seen a preview and there are some promotional videos available. The tablet features heavily.
There are questions about the locked-down nature of the platform and whether it would create developer interest for yet another unique application build process. It certainly doesn't support Windows 7 binaries but that would be a good thing in the long-run right?. Silverlight runtime is included with Windows Compact 7 though; Could that be the platform for developers?
With H.264 support, a new media player, BT, 3G and Wifi support, Office and PDF document readers, multitouch and gesture support, Open GL2.0 support and Flash 10.1 support, Windows 7 Compact is not lacking in consumer-focused capability. License costs are down in the $2-$20 category too so adding it all together, there's a lot to be said for the operating system.
Moving away from Windows 7 would be exactly the right thing to do for this category. A Windows 8 Tablet Edition would be the wrong thing to use for this category. If Microsoft positioned themselves well with developers, we could see more than just tablets appearing. Cameras, HiFi equipment, Ebook readers, smart-books and more. If they show some sexy products at CES, they have an even better chance.
Could Windows 7 Compact and related products launch at CES? I think so.