Chippy is working hard over at CES 2011 and yesterday live blogged the Asus press conference in which Asus announced four new tablets.
Eee Slate EP121 [product tracking]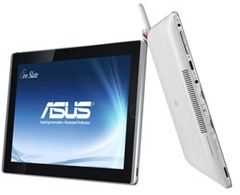 The Eee Slate is the only Windows based product of the bunch but comes packed with a 1.33Ghz Intel Core i5-470UM processor, 2 or 4GB's of memory and either a 32 or 64GB SSD drive. The 12.1 inch (1280 x 800) IPS display is capacitive multi touch but also includes a Wacom digitizer for pen input using the included stylus. For a svelte 1.1kg it certain packs a punch and should move Windows 7 Home Premium along nicely.
Eee Pad MeMo [product tracking]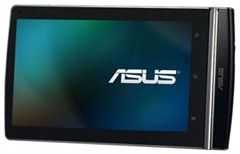 This 7.1 inch Android 3.0 aka honeycomb tablet packs a 1024 X 600 capacitive touch display and also includes a stylus. The dual core 1.2GHz Qualcomm 8260 processor is capable of pushing out full 1080p footage through the devices mini-HDMI port. Front and rear cameras grace the device, the later with a flash.
Eee Pad Transformer [product tracking]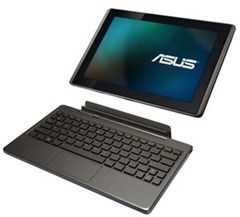 The Eee Pad Transformer comes with a neat detachable keyboard for use as a tablet or a netbook style device. Packing Nvidias Tegra 2 processor, it too is capable of 1080p output via a mini-HDMI port and the 10.1 inch 1280 x 800 IPS screen is capacitive multi touch. All this combined with 16/32/64GB storage options, front and rear cameras and Android 3.0 should mean this could be quite the convergence device.
Eee Pad Slider [product tracking]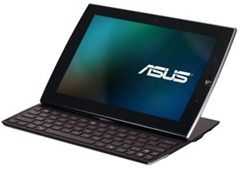 The Eee Pad Slider is specification wise, much the same as the Transformer, although only 16/32GB storage options will be available. What could be a great form factor for you tablet lovers who demand a keyboard, this comes with a slide away keyboard for the best of both worlds. Weighing a little heavier that the transformer its still well below 1kg and again comes packing Android 3.0.
All the products are now in the database and more images will be added soon.
UPDATE: Thanks to jkkmobile here is some video of the Transformer and Slider in action.