The Engadget team got some quality time with a working Notion Ink tablet this morning and their report sreavels some good details about the performance, buid, screen and software.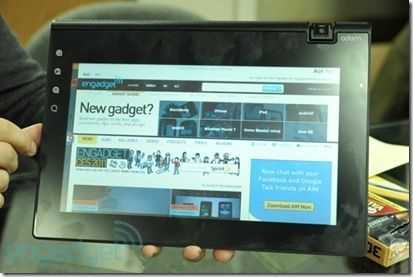 One of the key features is the PixelQi screen which Engadget report to have good viewing angles, great sunlight reading characteristics but a slightly washed-out color mode. The build and weight is reported to be good for reading although at 1.5lbs (680gm) I'd argue that it's still too heavy for long-term use. You need to be in under the 500gm mark for that. Admittedly that's a huge challenge for a 10 inch device.
Engadget report some details about the UI but aren't singing its praises at all –  "a few of us Engadget editors were perplexed by some of the features. inch
Overall one gets the impression that all the software work might be in vain following news about Honeycomb today but it's good to see the tablet working and, finally, a product for the Pixel QI display technology.
Check out the Engadget post for more details.