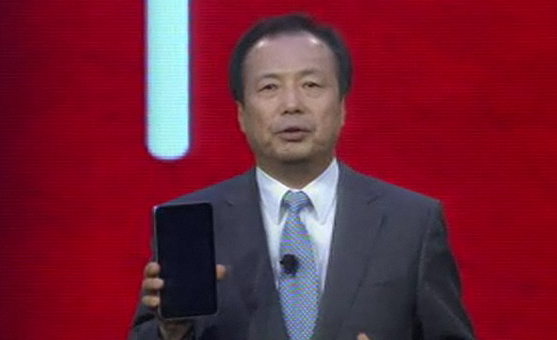 Today at Verizon's CES conference, JK Shin, the president of Samsung, whipped a 4G equipped Galaxy Tab out of his coat pocket. This slightly upgraded version of the Samsung Galaxy tab has a faster CPU and better rear camera.
The Cortex A8 CPU has been slightly increased from 1GHz to 1.2GHz. The rear camera has been bumped up from 3.2MP to 5MP. Samsung also says that the device will have pre-loaded LTE specific applications. Aside from this, it's the same device as the original Galaxy Tab. I'm interested to know how the battery life will differ between the 3G and 4G version. You can find the specs of the original Galaxy Tab at our tracking page in the device database.
Chippy's been relying on his Galaxy Tab quite heavily during CES and I bet he wishes he had the upgraded version right now!
I feel like Verizon will end up with some angry customers on it's hands after original Galaxy Tab holiday sales. I can only hope such customers will find out about the upgraded version so that they can return the original and get the latest one.
Samsung is also giving availability information for the launch of the WiFi-only Galaxy Tab in the US. They say that it'll be available in the first quater of 2011. Note that the WiFi only version shares the same specs as the original.
Source: Samsung Press Release (4G Galaxy Tab) & Samsung Press Release (WiFi-only Galaxy Tab)