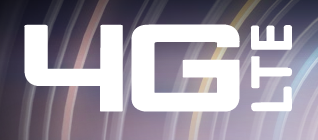 Samsung was one of the partners today at Verizon's CES conference, and in addition to an upgraded version of the Galaxy Tab, they also announced a smartphone for Verizon's 4G LTE network. Oddly though, the press release issued by Samsung is simply calling the phone "The Samsung 4G LTE Smartphone inch. I'm presuming it'll come under the Galaxy S brand at some point down the road, but for the time being it's name is somewhat perplexing.
Samsung started with the AMOLED screen, then they went to Super AMOLED, and now they are touting the "Super AMOLED Plus inch display on this phone. What's next, the "Super AMOLED Plus Ultra Mega inch display? Anyway here's what we know so far about Samsung's 4G LTE Phone:
Android 2.2
4.3 inch capacitive Super AMOLED Plus touchscreen @ 800×480
1GHz CPU (likely Samsung's Cortex A8 based "Hummingbird inch)
8MP rear camera with LED flash
1.3MP front facing camera
We're still waiting for more details (especially a catchier name!) so stay tuned!
Source: Samsung Press Release