Back at IFA in Sept 2010 Toshiba told us the 2.2 update was due in 6 weeks. To be honest, I had lost all hope of ever seeing Froyo on it but sure enough, there it is as a downloadable firmware upgrade through the Toshiba Service Station application today.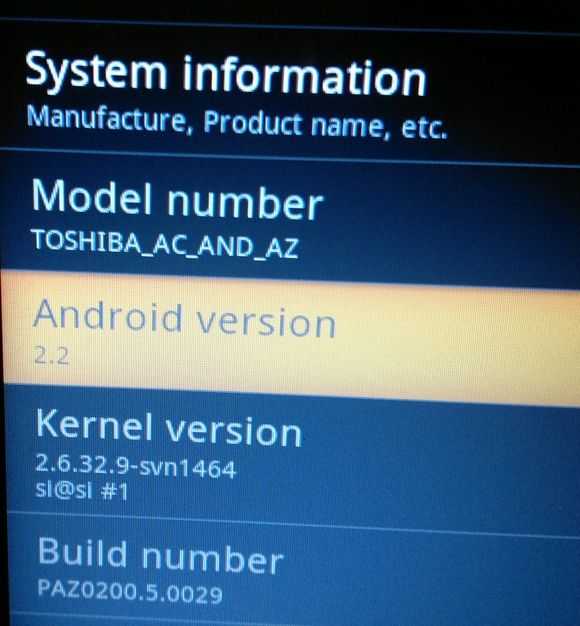 I've downloaded, installed and tested and can confirm that not only are you getting V2.2 of Android with a noticeable performance boost but you're also getting Flash support which finally enables a reasonable YouTube experience. There's also the Toshiba market for apps, music and radio and, of course, some nice features in 2.2 like the 3G hotspot feature for those of you with 3G versions. I've also noticed an increase in compatibility with sideloaded applications. Streaming audio through applications like Last.FM now work and there's better graphics compatibility. Previously, many games just weren't working.
One of the big question marks though is about standby. Original versions of the AC100 would often jump out of standby, an almost off state, and never fall back into it meaning batteries would be dead by the morning. I'll be testing that tonight [Update: This morning it was still in standby. More testing needed thought] but in the meantime I've been checking to see if Toshiba have improved the active-idle battery life. They haven't. Screen off idle, with Wifi on and apps able to use the Internet results in about 2.5w continuous drain. That is, in ARM-platform terms, quite embarrassing for Toshiba. I'm not able to test Internet-connected idle mode with the 3G here. [Previous testing here] In-use battery life still seems to be around the 6hr mark which is good for 800gm of device with a 25Wh battery but they really should have worked on the active-standby figures before the product went out of the door.
Performance increase is noticeable with browsing, UI actions and measurable in Sunspider and other tests. Sunspider results have improved from 4800 seconds to 3900 seconds – a 19% improvement. Quadrant results are at the 2000 mark and Linpack returns 34MFlops, an impressive figure.
So does it bring the AC100 back from the dead? I just had a look at the prices and I certainly think there's value here now. The model I have under my fingers right now has just broken through 200 Euros in Germany. That's with 512MB of RAM and 8Gb of storage, USB OTG and 1080P playback (with uPnP support) a good keyboard, about 6hrs battery life (10+hrs max) in an 800gm chassis. You don't get Google applications (I would happily pay 50 Euros for that enhancement) and you'll pay 40 Euros for the addition of 3G but still, that's a great deal. Remember that a Novatel MiFi costs at least 150 Euro and you certainly can't type docs, play music and 1080p video or Angry Birds on that! It's not a netbook, but it's a good value gadget.
I captured my download, install and testing on camera this afternoon: