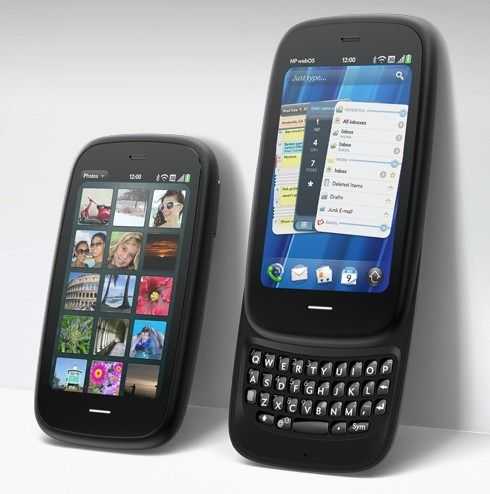 At HP's media event yesterday, they unveiled three devices. Chippy told you all about the TouchPad, and he and Thomas gave you some early thoughts to consider. Here we'll give you the low-down on the other two devices, the Veer and the Pre 3, and talk about bit about how they fit into HP's webOS strategy.
Veer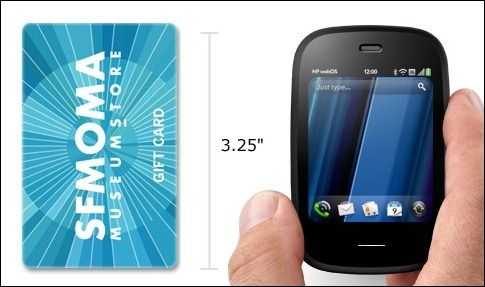 Let me mention the Veer briefly because it certainly shouldn't be overlooked. The Veer is a tiny phone (about the size of a credit card!) that will run webOS 2.2 on a 2.6 inch 320×400 screen. It has an 800Mhz CPU and the same RAM as the Palm Pre 2. While this isn't a top-end phone (and we won't be focusing on it too closely), it's definitely notable because it'll likely be priced very attractively and be appealing to users who are making the transition from dumbphone to smartphone, and also great for the casual smartphone user that doesn't need to drop $299 on the newest Android device. I see the Veer filling the same role as Palm's Centro: a capable and affordable device.
This device can't be ignored just because it isn't the flagship product. HP plans to release it in early spring and that's not just for the sake of customers. With the TouchPad and Pre 3 not being released until this summer, HP needs to get webOS out there in a bigger way than they have in the past. They need recognition from mainstream-customers, developers, and industry media before they can go ahead with a grandiose launch of their two other webOS devices. Strong Veer sales could be a major benefactor to HP's end game with regards to the webOS device family. And let's not forget that the Palm Pre 2 is already out there on the market and may play a role similar to that of the Veer (having hardware/software on the market before pulling out the big guns).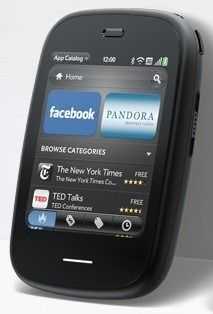 The only thing I'm concerned about is the app compatibility between the Veer and the upcoming Pre 3. Both run the same OS, but the pixel density and even aspect ratio of the devices are way different. The Veer has 197 PPI and the Pre 3 has 260 PPI. Furthermore, the Veer's aspect ratio is 1.25:1 while the Pre 3's is 1.67:1 (also note that neither of these are standard [4:3 or 16:9] so they won't explicitly fit any common media). This means that apps aren't going to work between the two phones without cropping or stretching. It's possible that system interface components will scale appropriately and automatically, but this will only work with apps that are designed 100% with native interface components. While this does sound like an issue, it's also important to note that webOS is designed so that apps can be built using web technologies such as HTML, Javascript, and AJAX, so maybe this scaling issue will be easier to handle than I'm anticipating.
Pre 3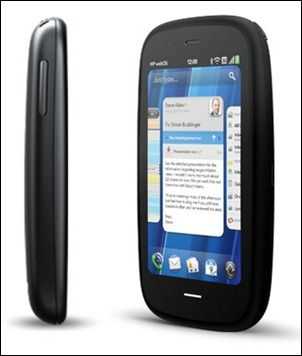 HP's Pre 3 is definitely a phone we'll be looking at from top to bottom. It's basic design hasn't changed much since the original Pre. It still has a sliding QWERTY keyboard, but the keys are very much from the Palm/Blackberry era and are designed to be clicked with your nails. This might be a turn-off for some modern day smartphones users. Here's a look at the full specs:
HP webOs 2.2
3.58 inch capacitive screen @480×800
Qualcomm Snapdragon 8×55 CPU @ 1.4GHz
512MB of RAM
5MP AF camera with LED flash (up to 720p HD recording)
Front facing VGA cam (640×480)
8GB or 16GB of internal memory. USB mass storage support
GPS, WiFi b/g/n, BT 2.1
Accelerometer, ambient light sensor, proximity sensor, and digital compass
156 grams (compare to iPhone 4: 137 grams and Droid X: 155 grams)
Micro-USB connector
Mono speakerphone, dual-mic array for noise cancellation
The Pre 3 has more than just good hardware going for it — it's designed to play nicely with HP's TouchPad. Advancing the "TouchStone inch technology that allowed for inductive charging on the Pre and subsequent devices, the Pre 3 and TouchPad will be able to communicate intuitively using a zero-configuration bluetooth setup. This is a lot like Google's Chrome-to-Phone for Android devices, but HP has taken it one step further by connecting the initiation of such an information transfer to an intuitive physical gesture, which will make for a very powerful and exciting demo, especially for non-techies who will likely be enthralled by such a seamless demonstration if they were showed it in a store.
Have a look at 53:31 in this video to see how the device-device TouchStone feature works.
The Veer is also listed as being "TouchStone compatible inch but it's unclear whether or not it'll be able to interact with the TouchPad in the same way as the Pre 3.
I was surprised to find that HP didn't elaborate more on the "better together inch aspect of the TouchPad and the Pre 3. I wrote a story (back before the iPad was even announced) about the idea that a WiFi only iPad with zero-configuration tethering from the iPhone would be a winning combination. Apple didn't decide to go this route, but I still believe that it makes a lot of sense. Is someone really going to pay for a 3G/4G data plan on the TouchPad if they're already paying for a data plan on the Pre 3? At their event, HP did mention that the Pre 3 and Veer have mobile hotspot capability, but the idea that you could use one data plan and effortlessly tether to the TouchPad was never concretely presented.
We'll have to wait and see if HP can gain enough developer and consumer traction with the Pre 2 (now available for Verizon pre-order) and Veer to launch a full scale Pre 3 and TouchPad assault. If it's any indication of a potential for success, I think the tech industry is really rooting for these guys because of their history of excellent handhelds under the Palm brand. Label me as excited and hopeful for the time being, but I think the TouchPad is going to look a lot less attractive than it does today once Apple announces their iPad 2 (likely in the coming months).