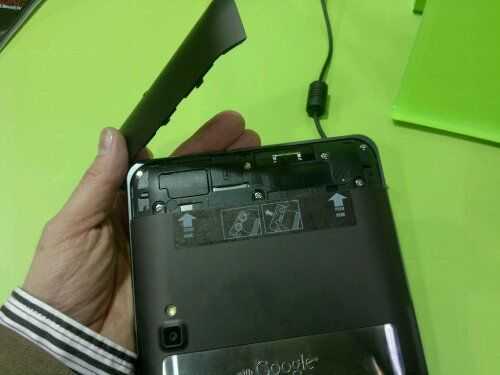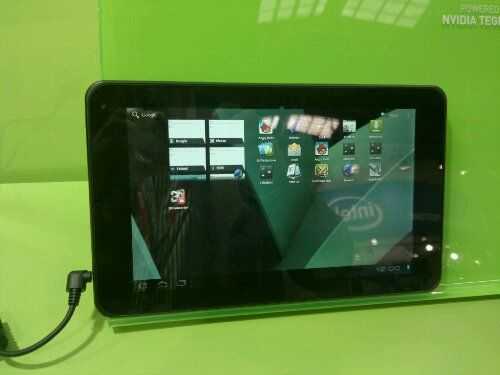 Tegra and Honeycomb seem to be everywhere at MWC. We spotted the Acer Iconia 100 yesterday but that seems to be the only 7″-er. Everything else is 10″. At this early stage in the Honeycomb lifeline there isn't a lot of time for manufacturers to make huge differentiation in the software layers so LG have chosen to go the hardware route on their tablet and have added 3D cameras. Unfortunately I wasn't able to test them.
With Honeycomb being so new its difficult to come to any conclusions but I saw an amazingly sharp and high-contrast screen that was let down by a user interface that should be a lot, lot smoother.
On the back you have a removable panel which seems to be only for the Sim card. I think I must have missed something there but I'm sure there's no removable battery. Build quality overall seems very good and the gaming experience was an obvious step up from what I've seen on other devices. If developers jump on the bandwagon and optimise for Tegra, it will a real advantage in the gaming space.
With that 3D feature in the device I'm certainly not expecting it to be cheap and I wonder, is anyone really crying out for 3D camera like this?