I'm following Oaktrail product releases closely and this one, like other Oaktrail products, has some interesting specs.
Its the Pioneer Dreambook ePad F10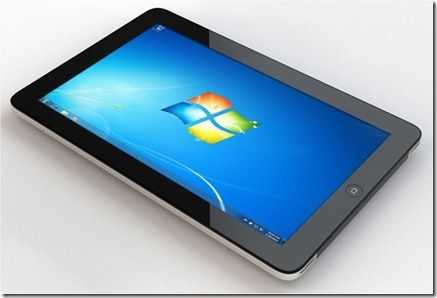 Full specifications are now in our database but here are a few highlights that you don't often see together on a Windows tablet. 15mm, 700gm, 8hrs. Obviously you should Chippy's Marketing Correction Factor of 30% on that battery life but hey, even 6 hours would be pretty good for a 700gm Windows tablet with a 10 – inch screen. I don't know what battery they have inside but 40 Wh would be about the maximum size. Also note that there's an HDMI port. Oaktrail, the platform that this is built on, supports 1080p decoding in hardware.
There's one other specification that I find even more interesting though Intel WIDI wireless display technology. It's currently shown on the specification page at Pioneercomputers.
I was speaking to Intel at CES about wireless display on netbooks and they said, yes, it's coming but they were quoting requirements that included dual-core Atom and Broadcom HD display module. I wonder if Oaktrail, with its built-in 720p HD encoding, is going to offer wireless display without the Broadcom and dual-core requirement. I sincerely hope so because wireless displays make so much more sense with a tablet than on a desktop or laptop.
We've got a query out to Intel on this and hope to bring you confirmation soon.
One other interesting thing about this tablet is that it is possible to buy it without an OS meaning it could make an interesting Meego development device. Or even open-source Android. Wait for details on the touchscreen before buying tho because some of them don't play well with Linux.
The big question remains. Is a 1.5Ghz single-core Atom CPU enough to drive Windows 7 smoothly. With 2GB, a fast SSD and the GMA600 it's possible but it's going to take a well-designed unit to pull it off.