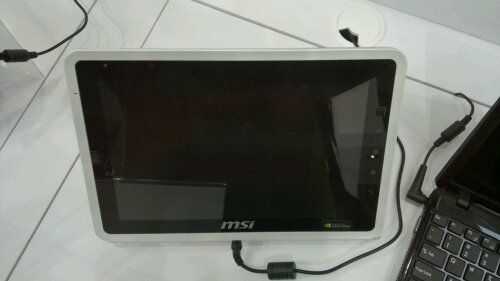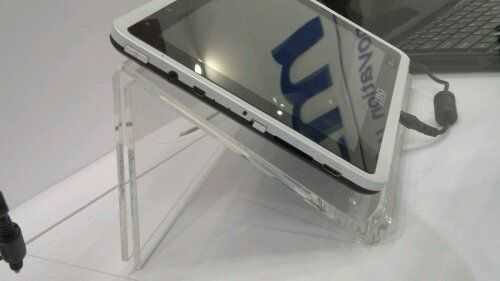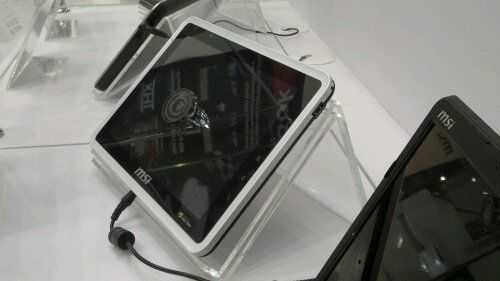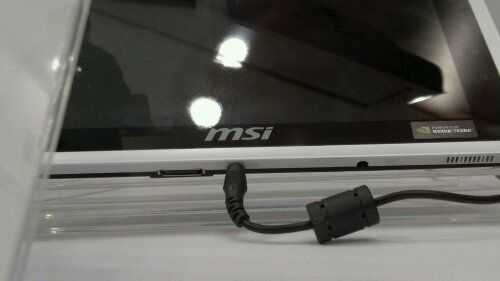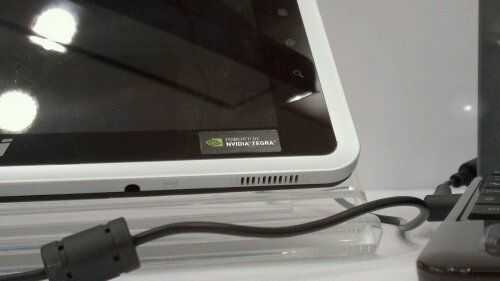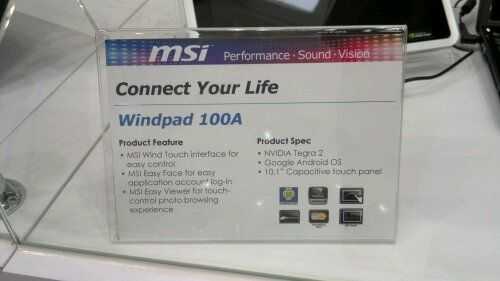 MSI have the Tegra powered Windpad behind glass here at CEBIT.
The images above show full sd card slot, mini-hdmi, mini-USB, one full-sized USB port and the same optical mouse as seen on the Windows-based Windpad 110w.
MSI say that this will be available in the Q2 timeframe and MSI are aiming for the Honeycomb OS.
Posted from WordPress for Android with the Galaxy Tab