While the Intel N450 version of the Viewpad 10 isn't bad (I have a Tegatech Tega V2 based on the same hardware here) it gets a little more interesting when you move to the N550 CPU; Especially when it's paired with Windows Home Premium and 2GB of RAM.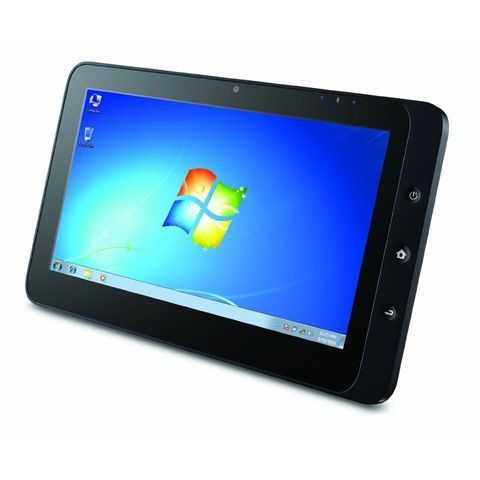 Having tested a few N550 devices over recent months I know that the combo lifts Windows 7 into a much more usable space where the UI smooths out nicely, mutitasking is closer to the desktop experience, 720p playback works and even a touch of H.264 video editing is possible. At 0.85KG it is the lightest Atom N550 PC in the world!
OK, the required keyboard and a stand would take you up over 1KG, possibly 1.5KG if you want a 10hr+ solution with a battery pack, but you've got quite a bit of flexibility there. What a shame it doesn't have a docking station; It could have been one of the best value hot-desktops going.
The price? Under 500 Euros. Availability is looking like EU only within the next 4 weeks but we're checking with Viewsonic Europe.
Via Geizhals, Netbooknews