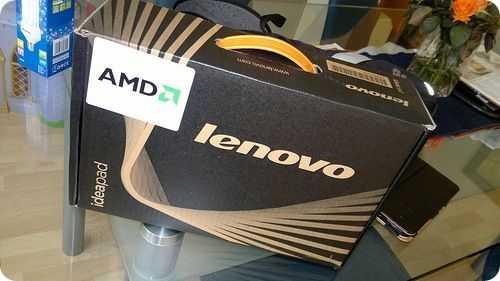 Don't panic. I'm not changing the scope of UMPCPortal. We remain focused on ultra mobile computing solutions of 10 inch and below with a target weight of 1KG and under. What I did do today though is to go out of that range to buy in an interesting platform and a potential solution for myself. The Lenovo S205 11.6 inch laptop.
The Lenovo S201 is available now and includes the AMD Fusion platform based on the Zacate 1.6Ghz dual-core CPU. I want to get a feel for the performance / watt ratio of the platform and to think about how small a design could be made around this solution.
I'm also taking the next step in my Ultra Mobile Video Editing project for which 1.4KG of video editing solution is actually very lightweight. If I couple this with the new features I have on the Nokia N8, we're talking about a 1.6KG 720p recording and editing suite. That's 400gm lighter than my previous camera and netbook solution!
The other reason I bought it is because of my changing requirements. The Samsung Galaxy Tab has taken away all the social media activity I used to do on my netbook. It's now my first port of call for email, for news updates and even for short-form blogging, image editing and uploads. I rarely use the netbook now so I can afford to think about optimising for the things I really need out of a laptop.
Video editing Requiring performance, battery life and screen resolution of 1366×768 minimum (for many applications)
Long-form typing
Desktop PC for day-to-day work
1.4KG is about 200gm more than the average netbook and the increased footprint isn't going to worry me on the few occasions I am out and about with it. As I mentioned above, in my work at expo's, conferences and events, I'll actually be better off if I can slot the N8 in as my video camera.
The cost is interesting too. Last week I was upgrading a €299 Acer Aspire One Netbook with about 120 Euros worth of operating system and RAM enhancements that the Lenovo offers for €399 out-of-the-box!
Today I'll be unboxing the Lenovo S201 and videoing it with the Nokia N8. I will attempt to edit the 720p video on the Lenovo and you'll hear fairly soon if it was efficient or simply too slow. Watch out for the video and some first-thoughts later.
Update 1: Rendering out a 720p, 4Mbps video right now and it looks to be using 16.5W (screen-on 30%, wifi on. 14w with radios disabled and screen off ) and taking 4x real time to process. I'm using Windows Live Movie Maker for the first test. Importing 720p into Movie Maker required downconversion for the editing process too. That takes up a long time so i'll be looking for an alternative software solution that doesn't have that input conversion stage.
Thanks to Ndevil for the tip on the S201 which was available in my local Conrad Electronics Shop this morning.