What do you want in a Windows based tablet PC? A faster CPU, optical mouse and buttons, glossy and matt screen, Bluetooth 3.0 + HS, USB 3.0, Gigabit Ethernet and docking station would be nice right?
The Gigabyte S1080 lacks only the digistiser but even without it its the highest spec tablet I've seen at 10″ and 900gm.
I've got a video coming up later but don't panic, this won't be available until May!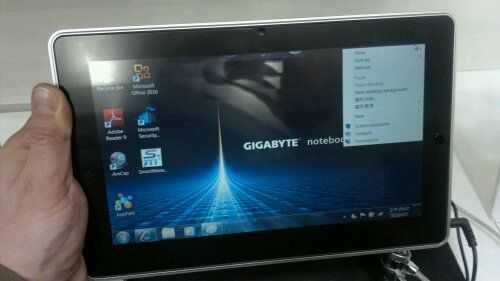 Posted from WordPress for Android with the Galaxy Tab