The HTC Flyer is in no fit state to be assessed right now and I wonder why HTC actually bother showing such a critical device in their portfolio at such big events. The pen system doesn't work, the software is not complete and even the design of the device is changing. I expect to see this sort of activity from, lets say, 2nd-tier ODMs but not someone like HTC.
So what is there to say about the product? It's got a 1.5Ghz Snapdragon processor (single-core, apologies for the error in the video) and Android 2.4. Google applications are available and it's a similar size to the Samsung Galaxy Tab.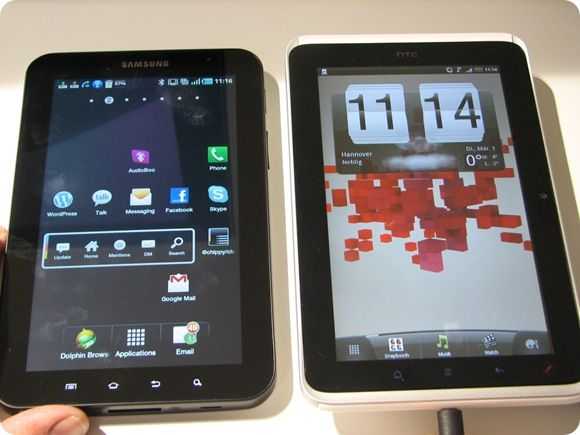 IF the pen feature works for both handwriting and 'snipping' it's an interesting idea but the pen has no silo and even requires batteries. I can't see anyone remembering to take the pen with them or even bother to get it out of their bag when needed. There's no voice, SMS and MMS capability either.
Yes, the processing speed is good. Yes the HTC Sense adds value to many. Yes, the price will drop soon after launch.
Is it enough to tempt people away from the Galaxy Tab which is likely to be half the price in Europe when the HTC Flyer launches in May or June.
More photos in the gallery including images of the applications and a look around the device.
Here's the video….