Thanks to NDevil.com I have a Toshiba NB550D in my hands for a few days while they have my Asus Aspire One 522. Having just spent a lot of time with the 522 with testing and upgrading, its the perfect time to compare it with another AMD Brazos device.
The first thing I noticed as I pulled the NB550D out of the box was the weight, the construction and the rubberised finish on the back of the display. It's about 10% heavier than the Acer Aspire One 522 but that weight brings a feeling of quality and sturdiness; The 522 feels somewhat flimsy in comparison. The rubberised finish on the NB550D is nice, clean and grippy although I wonder how long it will be before it starts to wear and peel. The covering appears to be well baked-in but you never know.
Turn the device on though and there's really not much difference at all. Of course I noticed that the screen wasn't 1280×720 but having pumped the PPI up on the 522 last week, the font size was exactly the same and there was scarcely a difference, in fact, with a slightly higher contrast and colourful screen, it even looked slightly better than the Acer when playing back a 1080p video. It will depend on your eyes of course. Young eyes will get more of a benefit from the 522 though and if you're running a standard Windows font-size, you'll immediately notice web pages that extend beyond the default browser settings.
Apart from that, there's very little difference in real-world usability. Boot-time is comparable. Application startup time is comparable and I was unable to even spot any differences in the CrystalMark tests I did.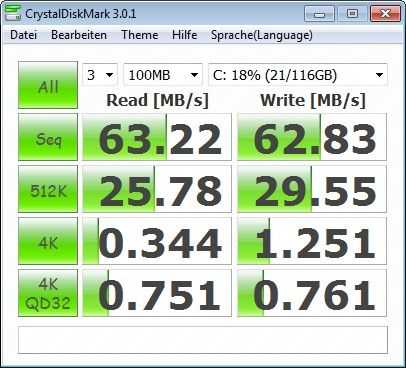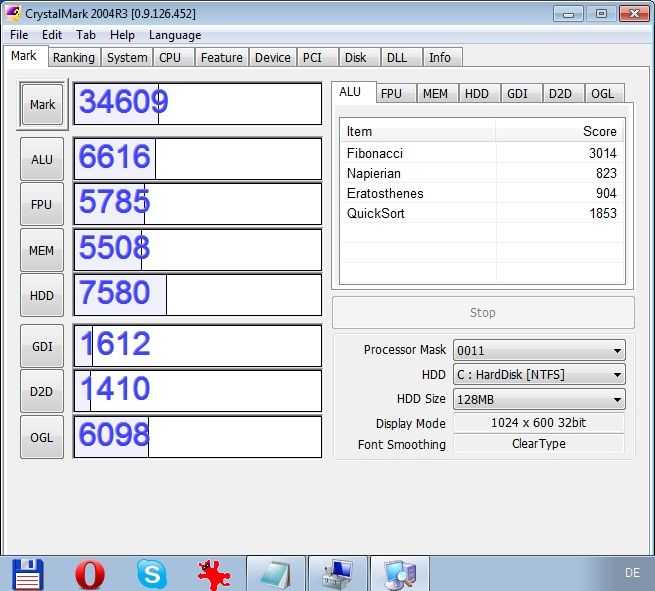 The only thing I can really call out as a significant difference, apart from the weight and size, is the keyboard. That's important to everyone and it needs to be said that the NB550D keyboard is better than the one on the Aspire One 522. Not only are the keyboard mechanics better but the mouse buttons are easier to use too. They're more 'clicky' but because they are separate, individual buttons, there's less stress in using them. The 6-cell battery also lifts the device to a nice typing angle too. If you need a netbook for typing, this is something you'll have to consider carefuly.
More notes:
Access to memory and hard disk is provided through an removable panel. Note that with the right operating system, these netbooks can support 4GB of RAM.
Speakers. While i'm impressed with the loudness and quality of the harman/kardon speakers, especially with the Dolby Audio Enhancer, turned on, I wonder just how important these are. Netbooks aren't generally used as desktops where one can enjoy a little background music while one works and the speakers aren't good enough to fill a room with quality sound.
Bluletooth is limited to version 3.0 profiles and comes without 'HS' (high-speed over Wifi) support
No USB 3.0 – The three USB ports are version 2 compatible
Wifi signal is acceptable.
Battery – The 61Wh battery is nearly 30% bigger than the one on the comparable Acer Aspire One 522 (47wh) and results in a significantly longer battery life. Idle drain and in-use drain appears to be close to some of the best netbooks we've tested so you really should expect 6-7hrs of real-world battery life from this. When you consider this with the build-quality and good keyboard it adds up to make quite an interesting workhorse.
Video performance is as expected, impressive. Expect HD content to work without issues and, through the HDMI port, you'll be able to view the full glory of 1080p content on an external screen.
Full gallery of NB550D images available here
Summary.
The NB550D is not an ultra-light netbook but it offers a good balance of performance, build-quality, battery life and keyboard without any major showstoppers. An HD screen, BT3+HS, USB3.would be nice to have but for 330 Euros it's ultimately a good value, good quality netbook and another good show for AMD.
Personal thoughts on Acer Aspire One 522 vs Toshiba NB550D
I'm loving the more solid build of the NB550D over the Aspire One 522 and, I'll be honest, the speakers do impress me. The 61WH battery adds a seriously usable extra dod of battery life and I'm finding the keyboard really easy to use. It doesn't have BT3.0 or the HD screen of the Aspire One and it is 100gm heavier but these features don't carry the same ijmprotance that a keyboard and battery life do. Either of the devices are good choices but I think I prefer the Toshiba NB550D for the sort of work I'm doing…but not enough for me want to change from my original choice of the 522.