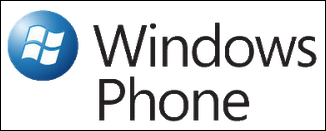 Hey folks. Here's an excerpt of of my recent HTC Surround review that I wanted to highlight. It's way more broad than the HTC Surround alone; it applies to every Windows Phone 7 device thus released. I think it deserves its own place for discussion so I'm offering it up for viewing here in this article. If you've spent some time with Windows Phone 7, please join us in the comments after reading. Even if you haven't yet played with WP7, I'd be interested to hear what people think about the platform after realizing what it has become. Here it is:
I really like the Windows Phone 7 interface. I've been really impressed with it ever since I got my hands on the Surround. The Surround doesn't have the top-of-the-line CPU, nor does it have the most RAM of any smartphone out there. Still, it powers the WP7 GUI with ease. You'll find slick and smooth animations throughout the core parts of the OS. Particular apps vary in their performance and are sometimes sluggish on the interface side of things.

Though I'm very impressed with the unique interface of WP7, there's one thing that's really bugging me. To explain, you'll have to watch this:

This was the video used to announce Windows Phone 7 a little while back. The analogy of apps being rooms that you can only be in one at a time was a great way to poke fun at Apple's iOS which, at the time, only ran one application at a time with no apparent backgrounding/multitasking. Microsoft promised that they were going to avoid this and let applications work together and provide glance-able information rather than asking you to jump between different apps.

Now here's the sad part: While iOS went on to provide a great multi-tasking experience by freezing applications in the background and providing the ability to quick-switch between them, Windows Phone 7 actually became exactly what it was mocking in the WP7 announcement video.

Apps in WP7 function exactly like they showed in the video; as individual rooms. Apps cannot run in the background (beyond your typical email/sms/music). Many don't even run while the phone is locked! For instance, if I lock my phone while viewing the official Twitter app, then come back to the phone a few seconds later and unlock it, I'll be greeted with a several second pause and a "resuming inch message as I wait for the app to get going again. If I see something online that I want to share on Facebook, I have to exit the browser and wait for the Facebook app to get started.

The video also mentions that apps on other platforms "rarely work together inch. In WP7 they never work together. Because of the individual "room inch nature of each app, and the lack of cut/copy/paste, WP7 doesn't feel like it's geared toward productivity.

"I need to get this address from the web browser into the Maps application… well with no way to copy text, or even switch quickly between the apps, I guess I can't do that. inch

"Wow this is a great webpage, I'd love to share this link with my twitter friends. Wait a minute, can't do that! inch

"I'll just record this meeting while I reference some notes from my email. Oh no, that's impossible on WP7! inch

Ok, I think you catch my drift. All of the above is quite possible on iOS or Android, but impossible on Windows Phone 7. Clearly, they haven't delivered on their promise to prevent the app "room inch analogy.

Considering that Windows Phone 7 is a total restart of Microsoft's mobile OS offering, and that's it's just out of the gate, it's impressive. But in a world full of several mature and maturing mobile operating systems, WP7 needs a serious 2.0 update if it hopes to make a dent in the space. If Microsoft doesn't deploy such an update soon, they might get knocked out of the race all together.