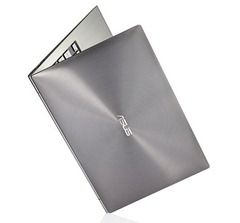 While I continue to test the pre-Ultrabook Series 9 here (don't forget the live session tonight) news is starting to come in about availability of what should be the first true Ultrabook, the ASUS UX21.
DigiTimes are reporting the news that's come from an Asus product conference in China.
The UX21 is rumoured to use the Intel Core i5 2557M CPU at 1.5Ghz and at with the 11" screen should weigh in at a very portable 1.2KG. The price details are still unknown at this stage but we're expecting between $800 and $900 for the 11.6" version.
So when will all this goodness land? September. That's about right for an IFA or IDF event launch and we're likely to be at both of those events so stay tuned.
Via Netbooknews, Source: Digitimes.