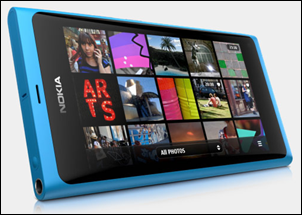 By now you've certainly caught wind of Nokia's N9, their first, and only, Meego handset.
I want to be excited as everyone else is about the phone, after all, it looks great and Nokia has never disappointed me in the hardware department. However, the phone is running Meego, an OS that Nokia has publicly dropped in favor of Windows Phone 7 a few months back.
If this was happening prior to the app store movement, it wouldn't be a big deal. Today, however, phones and their operating systems live and die not only by continuous first-party support, but by third-party developer backing as well.
Without a critical mass of applications, a new smartphone OS is destined to fail in the face of contemporary operating systems. What message is Nokia sending if it has already abandoned the OS in favor of another?
As a consumer, the message it sends to me is "don't buy this phone! inch. No matter how well crafted the hardware is, and even how well the software works from a technical standpoint, I wouldn't invest my money and time (moving all of my music/contacts/life/etc.) into a platform that I know won't be seeing long-term support from the company that is responsible for it.
Interestingly though, and the only reason I believe that Nokia is going ahead with a Meego N9, is that Nokia isn't entirely responsible for it. Meego is a merger of Intel's Moblin and Nokia's Maemo efforts. Meego exists as its own entity, and will live on through Intel and the open-source community even if Nokia has dropped it.
This means that it's possible that the Meego-running N9 will still see decent application development, and perhaps even long term support for the OS from the Meego community, though I doubt that it'll be at a level necessary to reach critical app-mass; just take a look at Maemo, a predecessor of Meego, and you'll find that the OS never even came close to taking off (into the mainstream realm, that is).
Sadder still is the fact that Nokia's CEO, Stephen Elop, says that Nokia is dropping Meego regardless of how well the N9 sells, according to an interview with a Finnish newspaper (via Engadget).
If I was in the market for a new phone, I would stay away from the N9 thanks to Nokia's resolute desire to abandon Meego.
Engadget's Vlad Savov has an interesting piece on the N9 and Nokia's decision to abandon Meego, and one sentence in particularl nicely sums up my feelings:
If Nokia isn't fully invested in MeeGo and Qt, why should you be?
What say you, dear readers? Is there anything that could convince you to buy a phone with an OS that you know won't see long-term first-party support, and likely won't hit that ever important critical mass of apps and third-party developer traction?