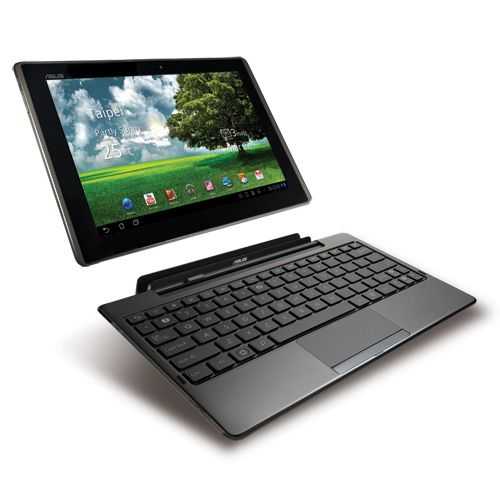 Damian was lucky enough to get his hands on an Asus Eee Pad Transformer as well as the keyboard dock directly from Taiwan and we dedicate this video exploring the Transformer's design and ergonomics with comparisons against an array of others tablets that we have handy at that time, including my beaten up, original Transformer, the HP TC1100 tablet pc.
Overall we were happy with the design and ergonomics of the Transformer and the keyboard dock provides a plethora of connector ports including HDMI, USB, and SD. The keyboard also had an in-built battery which, when docked with the tablet, provided around 16 hrs of useable battery life.
The presence of this battery made the dock almost as heavy as the tablet; the combined weight of the Transformer and dock puts it past 1kg, making it possibly a little heavy to carry around.