Yesterday at Apple's annual Worldwide Developer Conference (WWDC), Steve Jobs took the stage to talk about iOS 5 and iCloud. Going against tradition since the first iPhone was announced, WWDC didn't see the announcement of the latest iPhone hardware. We did, however, see the latest changes coming in iOS 5 and see the announcement of Apple's new iCloud service. Before we get into it, you should know that consumers will see iOS 5 released to existing devices this Fall. iOS 5 will support the iPhone 3GS, iPhone 4, iPod Touch (3rd and 4th generation), iPad, and iPad 2. Or you can jump in on some beta action early if you download the latest version of iTunes and are running the very latest version of iOS (4.3.3).
As a long-time iPhone user and current iPhone 4 user, Apple's announcements fell into two categories for me: 1) Useful new stuff, 2) It's about time. And I think this is exactly how I'll present them:
Useful New Stuff: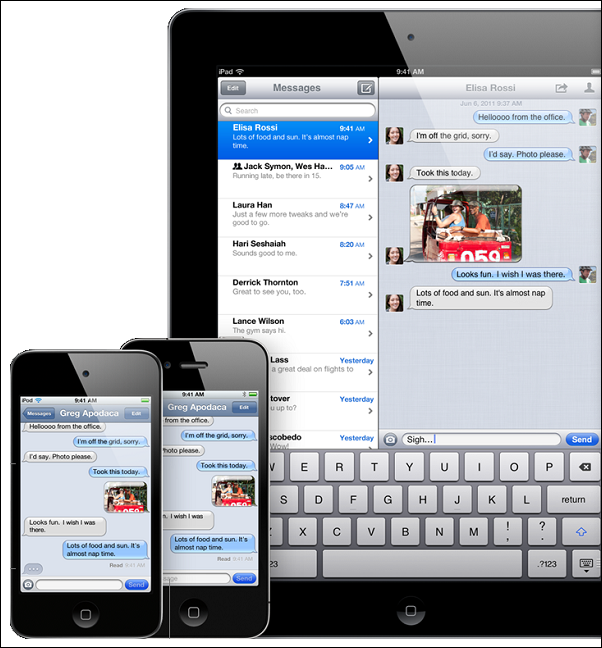 This is a new app from Apple which everyone is equating to the BBM service on BlackBerrys. Simply put, iMessage is a messaging application for any iOS device. It'll run on the iPhone, iPad, and iPod Touch, and allow those devices to communicate by sending text, photos, or video messages (Apple TV runs iOS, but there's no mention of it being compatible with iMessage).
Apple is only going to strengthen it's hold on this area of the market with this new app as people are encouraged to pick an iOS device over the competition because it means that they'll be able to communicate quite seamlessly with friends that already have iOS devices.
Unlike SMS, you'll be able to see delivery and read notifications as your recipients receive and read the messages that you've sent. You'll also be able to see when friends are in the midst of composing replies to your messages if you happen to have the conversation open as they are typing. Conversations will also be synced between all of your iOS devices which is definitely handy.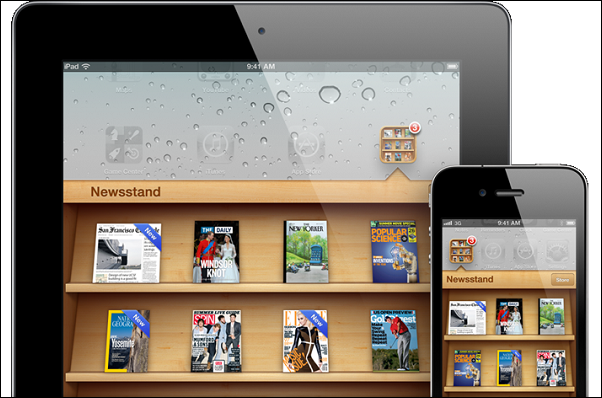 Newsstand is two things. First, it's an icon on the homescreen that will open a custom folder view to show any magazines or newspapers that you've subscribed to. The latest issues will be downloaded automatically in the background and updated on the bookshelf-style interface.
Second, Newsstand is a place where all newspaper and magazine apps can be found in one place so that customers can easily browse and subscribe; just hit the Store button right on the open Newsstand.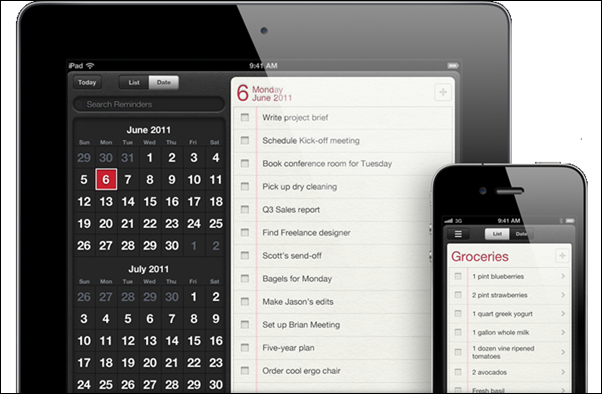 Reminders is a new application that that allows the user to create ToDo lists. This would be boring if not for some nifty options surrounding individual items on the list.
You can associate tasks with dates as you'd expect, but more interestingly you can also associate them with locations. You could, for instance, set a reminder to pick up some groceries on the way home from work. You do this by specifying a location along with the task, then you can ask it to remind you when you are entering that location or leaving that location (in this case you'd obviously select leaving).
Reminders will be synced across all of your iOS devices.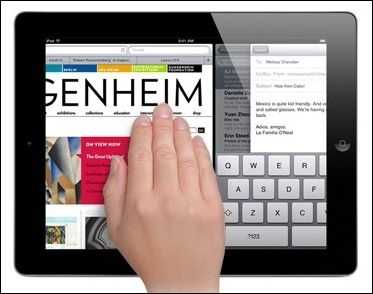 New four-finger gestures that Apple has had in the works for some time are now going to be available on the iPad in the consumer release of iOS 5. You can now pinch with four fingers to get back to the Home Screen, swipe up with four fingers to reveal the app switcher, or swipe left/right to switch quickly between apps. This will certainly increase the speed of app navigation as you will be able to leave your hand right on the screen rather than having to reach over to tap or double-tap the Home button.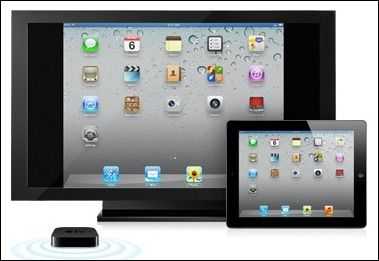 Apple introduced display mirroring to an HDTV with the iPad 2 but it required a $40 wired dongle to make it happen. If you've got an Apple TV, you can now mirror the iPad 2's display to your HDTV wirelessly. Display mirroring is exactly as it sounds… you'll see exactly what's shown on the iPad 2 while using this feature (including support for both orientations).
This will no doubt be excellent for sharing photos from the device rather than having everyone crowd around the computer.
Apple says it'll work great for games too, but after seeing some videos of wireless display mirroring in action, it doesn't look like it'll respond fast enough to use the HDTV as the primary display for gaming (ie: it'll have no problem showing the image, but the lag will mean that you'll want look at the iPad 2's display while playing, rather than the HDTV).
It's About Time: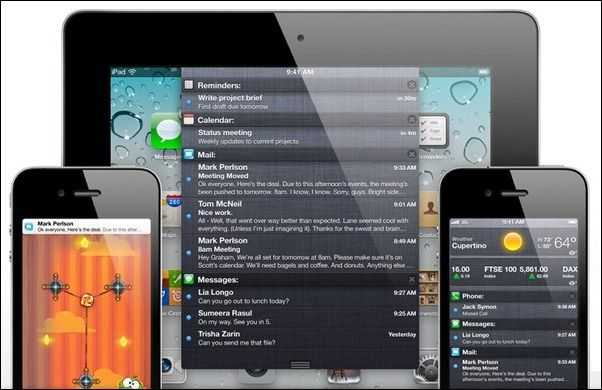 Just about a year ago, I tweeted, "Apple, you better not make us wait until iOS 5.0 for a decent notification system. It is NOT fun playing Sherlock when your phone vibrates. inch
Unfortunately this came true.
Ever since notifications existed in iOS, they've been annoying and difficult to handle. Notifications would always pop-up right in the middle of whatever you were currently working on, and you had to deal with them (by either dismissing or acting upon them) until you could get back to work. The irony is that iOS has been the best mobile OS when it comes to receiving notifications, thanks to a great push system, but when it came to actually organizing those notifications, iOS failed pretty hard.
Apple is finally fixing this, and they've stolen a page directly from Android and perhaps at least one jailbreak developer.
The new notification center is accessed by pulling the menu down from the menu bar, just like on Android. It'll organize all of your notifications and give you access to them on the lock-screen as well.
Notifications will no longer pop-up in your face, but rather they will have a mostly non-intrusive animation from the top of the screen that alerts you to their presence. You can click on the notification to go straight to the app that sent it, or you can leave it alone and it'll go away shortly without bothering you.
From the lock-screen, you'll be able to go straight to the applications that sent the notifications by swiping the icon to the left, similar to the unlock slider.
It would appear as though some visual flair has been lifted quite directly from the great jailbreak app, LockInfo, which I've been using for at least a year now to supplement Apple's awful notification management: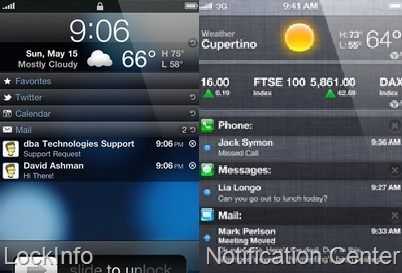 To be fair, Apple did file some lock-screen related patents as far back as 2008 that look quite similar to their current implementation, so whether or not it's right to call them out for stealing the LockInfo aesthetic all together is still up in the air. Regardless, properly managed notifications in iOS is going to be beneficial to a huge number of people.
Apple hasn't said whether or not notifications will be synced through iCloud (more on that below), which is concerning because there's nothing more annoying than sitting on the couch at the end of the day with an iPad that's filled with notifications that you've already read on your iPhone.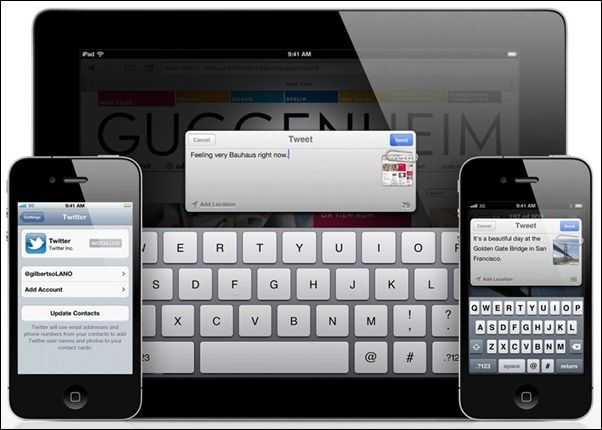 Apple has finally decided to get onboard with native Twitter integration. You'll sign in to Twitter just once within the OS, then third-party applications will be able to ask you for permission to use your Twitter account (similar to how they can ask to use your location data).
Apple will let you Tweet directly from Safari, Camera, YouTube, and Maps, but I've got a feeling that people will be quick to say "not enough! inch and be begging for a gesture that let's them compose a tweet from anywhere in the OS (expect this to be quickly added by jailbreak developers, if Apple doesn't already add it by the time iOS 5 launches in the Fall).
In addition to auto-suggesting users that you are mentioning, you'll be able to sync your Twitter contacts to your Address Book, which will append Twitter usernames and pictures to your contacts if you choose. You can also attach a location to any one of your tweets. It also appears as though multiple Twitter accounts will be supported.
Looks like we'll have to wait until iOS 6 for Facebook integration. I guess Apple can only handle one social network per update.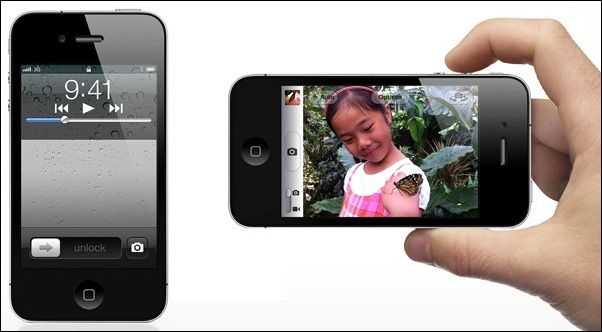 Apple quickly pulled the Camera+ app from the App Store last year when it included a hidden feature that would allow users to use the volume button on their iPhone as a shutter button for the camera. Apple never allows third-party developers to alter hardware button usage, but naturally, Apple isn't bound by it's own App Store rules.
Camera enhancements in iOS 5 include the aforementioned ability to snap photos using the volume-up button while you're in the Camera app and the ability to access the camera from a single button on the lockscreen.
Unlike the sliding gestures used to access notifications and unlock the device from the lockscreen, the camera access button appears to only require one tap. This is somewhat odd as the sliding gesture is used to prevent accidental unlocks while the phone is in your pocket. Accidentally tapping the camera button on the lockscreen would put the phone into the camera app and possibly even start snapping photos which would be a huge waste of battery. I'm surprised Apple isn't using a slide gesture for quick camera access.
You'll also be able to use a much more intuitive pinch-zoom gesture to zoom while shooting photos, rather than having to tap on the screen (initiating a refocus) in order to bring up the zoom bar. There's also grid-lines to help with photo composition and the ability to lock focus and exposure which is actually the reason I purchased the Camera+ app a few months back.

Apple is finally adding basic photo editing to iOS. While you once had to find a third-party application to modify your photos in any way, now you can crop, fix red-eye, use one-touch photo enhance, and hopefully you'll be able to rotate as well.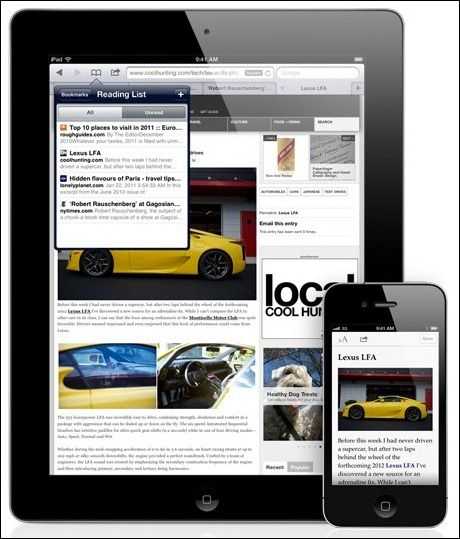 Along with performance improvements, Apple is finally adding tabbed browsing to the iPad. Prior to iOS 5, you had to hit a button in menu bar, then select your site from a list of thumbnails, and watch as it animated back up to your screen. This was way too slow. I've been using Atomic Web for more than a year now, primarily because of it's quick tab switching through gestures and tabs.
I can't believe it's taken Apple this long to catch on and realize that the old way of switching was painfully slow. Now you'll be able to tap on tabs to quickly switch your page and drag to reorganize tabs.
Sadly, it doesn't look as though tabbed browsing will come to non-iPad versions of Safari, which means I'll definitely still be using (and recommending that others use) Atomic Web on my iPhone.
They've also added Reader and Reading List.
Reader will take text and photos from a website and reformat them to be easier to read. This'll also cut out all of the extraneous stuff like ads and irrelevant graphics. Additionally, Reader will combine multi-page articles into one continuous page for easy reading without interruptions.
Reading List is a short-term bookmark list which will sync across devices. You'll be able to add/remove items to the Reading List on any device that supports Safari, including on PC or Mac. Syncing means that you'll easily be able to queue up items on your PC that you may want to read later on your iPhone.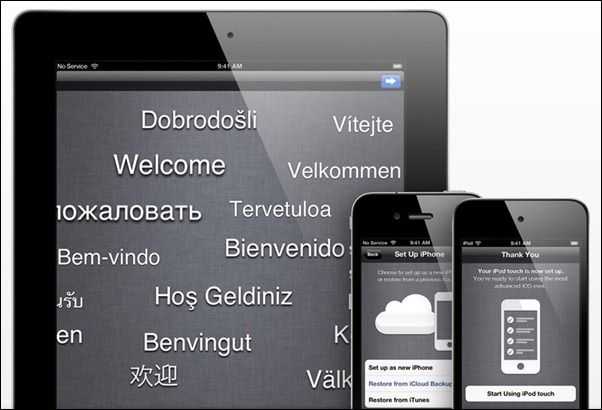 Since the beginning of iOS history, you've had to plug your new device into a PC or Mac to set it up. Apple is finally moving the setup process to the device itself.
This has much larger implications than it might seem. This change is paving the way for iOS devices to become the only devices that a user might own.
For people like you and me, it's unlikely that we'll be rocking out an iOS device as our only computing device. For people like my 84 year old great-aunt, who recently bought and iPad 2, this feature would be perfect. While my aunt doesn't really understand how to use a traditional Mac or PC, she's grasping the iPad 2 surprisingly well, and using it for things like email and FaceTime. She doesn't own a computer, so her son had to set it up for her. Once iOS 5 hits the streets, iOS devices will be able to setup and update directly on the device, making them completely free of any computer dependency.
Older folks aren't the only people that this change will benefit. Apple is also looking at other parts of the world where the majority of households don't own a PC or Mac. This change will now allow such households to purchase an iOS device and set it up as their only computing device. Very cool, and certainly beneficial to the sales of iOS devices and customers alike.

People have been asking, nay, begging for this one since the iPhone was released. You'll finally be able to sync your iDevice to your computer over WiFi instead of having to plug in.
Apple also says that they'll automatically sync and backup your device over WiFi once per day which will be undoubtedly useful.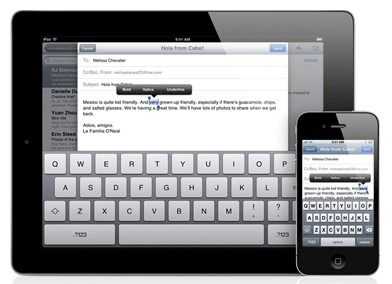 Somewhat hilariously, Apple is finally allowing some simple text formatting within their mail application (though I suppose most other mobile OSs are doing this yet). You'll be able to bold, underline, and italicize text through the pop-up highlight menu. Additionally, you'll be able to adjust indents and drag email addresses between the To:, Cc:, and Bcc: fields.
More useful is the ability to create and delete inbox folders directly on the device. There's also now a flagging capability to mark/star important messages that you want to come back to.
Apple is also finally adding the ability to search the body of email messages whereas they used to only let you search by sender/recipient/subject which was a serious joke (I use Gmail as my provider and I'd always load up the web client if I needed to search).
iCloud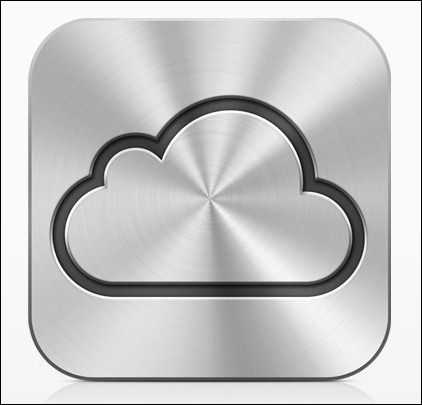 I'm not putting iCloud in either of the above categories. On one hand, I think the type of functionality that it aims to provide has been desired for a long time, but it wasn't necessarily practical or expected.
Apple has made some major investments in data centers over the last few years and they believe that they have the capability to scale iCloud to the more than 200 million iOS devices that have been sold so far.
iCloud aims to automatically keep all of your devices in sync with one another. Apple is putting a big emphasis on seamlessness and autonomy. Jobs pulled out the phrase "it just works inch more than once during his WWDC keynote.
The first thing you should know about iCloud is that it is free. iCloud is supplanting the MobileMe service that Apple used to charge a yearly subscription for.
iCloud functionality is built into a number of apps and ties your devices together with your Apple ID. iCloud generally serves the same purpose for all the apps we'll talk about: keeping everything in sync.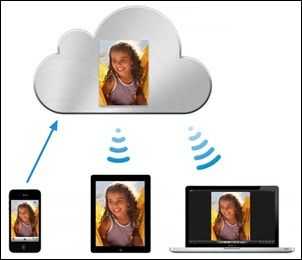 For instance, Apple is touting a feature called Photo Stream for the photos app. Photo stream is a rolling list of 1000 of your most recent photos. Take a photo on your iPhone and it will be sent up to iCloud then sent down to all of your iOS devices (including iPhoto on the Mac, or the Pictures folder on Windows). This will only happen over WiFi. On Mac or PC, all of your photos will be stored, rather than just the last 1000.
On your other devices (including Apple TV), you can open the Photos app and you'll find an album called Photo Stream where your last 1000 photos taken with any of your devices will be stored. You can add the photos that you want to keep for good into permanent albums on the device which will sent sync across all of your devices.
iCloud itself will store any photos that you've taken in the last 30 days, which Apple says will be more than enough time for your iDevices to connect to iCloud and download them.
Once you understand this model, it's easy to see how most of the other apps will work with iCloud.
iTunes, for instance, will work with iCloud to distribute any songs that you purchase to all of your devices. If you buy a song through iTunes on your PC or Mac, you're iPad and iPhone will automatically download it without requiring any bothersome iTunes syncing.
You'll also be able to look at your history of previously purchased music and download anything that you've previously purchased to any of your devices.
Other apps that support iCloud are:
App Store
iBooks
Documents (iWork apps)
Contacts
Calendar
Mail
And they all work very similarly… make a change on one device, it'll travel through the cloud and find it's way to your other devices.
If iCloud works the way that Apple says it will, it's going strengthen the desire to purchase more than one iOS device. I'm almost wishing that I still had my iPad hearing about all of the iCloud functionality.
iCloud also backs up the following daily:
Purchased music, apps, books
Photos and video in the camera roll
Device settings
App data
Home screen and app organization
SMS and MSS
Ringtones
Apple says that restoring a backup to a device is as easy as plugging in your Apple ID (and presumably waiting quite a while as everything downloads).
Apple is also offering app developers APIs that will allow them to send data through iCloud. For instance, it could be possible for game-saves to be uploaded to iCloud and sent to other devices to allow you to continue your game of Plants vs. Zombies where you left off.
iTunes Match
Apple also introduced a new service called iTunes Match. For an annual fee of $25, Apple will scan your library for music that hasn't been purchased through iTunes and afford that music all of the benefits of iTunes-purchased music (which means making all of that music available to any of your devices, and backing it up).
Any songs that they can't scan and match will be uploaded to iCloud and become available to any of your devices.
Apple is also offering to upgrade any lower quality music to decent quality 256Kbps AAC for no extra fee.
iOS 5 is bringing adding a lot of features that should have been there for a long time, and iCloud is adding a lot of features that are going to seriously automate the content management of their iDevices. This is certainly impressive considering that Apple is offering iCloud for free, and Android and other mobile operating systems are going to have a harder time convincing the average consumer to pick up devices that aren't iOS based thanks to these new features.