It's clear that an Ultrabook is more than just a ultra-low voltage CPU and a thin chassis but how tight are the specs laid down by Intel? Are there any laid down by Intel?  Ultrabook is a trademark and therefore likely to be more than just an internal spec-sheet but with no guidance from Intel on what is, and what isn't, we'll just have to guess because this slide is pretty much all we have to go on right now.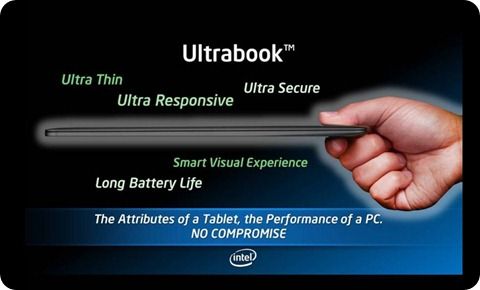 Anandtech have made a good attempt at a definition though and you can see that here. It includes some extra information that they've gleened from PR, interviews and the Computex keynote.
0.8" Thin
Ultra responsive (SSD-like responsiveness)
Under $1000
The starting point for the CPU is the Sandy Bridge part but as we go forward, Ivy Bridge and Haswell will provide the processing power and processing features that include security, quick start, trusted paths for media and high definition media playback.
Notebook Italia are guessing that the Lenovo Ideapad U300 they spotted at Computex is an Ultrabook. It's certainly based on second-gen Core CPUs (Sandy Bridge) and it's certainly thin and light so why not?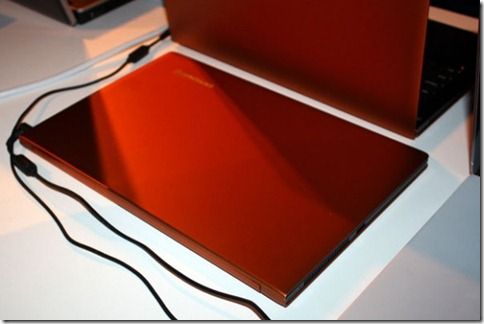 We certainly don't have enough details to be able to put this in the database yet but we've set our Google Alerts accordingly and we'll bring you the details when we can. In the meantime you can read about the Lenovo U3 / U 300 at Slashgear and Notebook Italia.