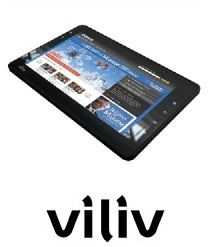 If this is true, I won't be surprised because there's been a trail of hints over the last few months that have already led me to put warnings out about Viliv.
According to not one, but two of our business contacts, Viliv is just about ready to shut up shop. Our sources tell us that Viliv have been in receivership for a while and despite trying to find a buyer for some of their unique ultra-mobile computing solutions, have failed to secure a future for them. It looks like its the end of the road for Viliv and we're just waiting for formal, public confirmation.
The clues started back at the end of March when one of our contacts at Viliv announced they were leaving. A short time afterwards, Viliv abruptly called  stop to their long-term banner advertising with us. No amount of discounting could win them back. Considering their positive feedback in the past, it was a surprise. Then, at the important Computex trade show in June, Viliv were a no-show. Since then we're seeing summer holiday announcements on their myviliv website and have also heard that their US support number has been closed. We've also been unable to get any contact with Viliv for comment or update on their products.
Interestingly there's one large reseller in the UK that has just started to take pre-orders on the new Viliv X70 Slate .  Let's see if any action is taken to close that channel over the next weeks. Given the information we have, we don't expect those pre-orders to be fulfilled.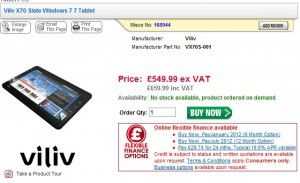 As for support and sales of stock, we susupect it will be spotty from now on. At this stage, it would be prudent to buy from a reputable dealer but do bear in mind that parts, accessories and return-to-base repairs may be difficult.
Viliv were a pioneer and a true believer in the pro-mobile space. Their products were always class-leading in terms of quality and features. To us this sends an important message out to everyone. Developing and selling pro-sumer mobile products is a tough business. Buying them is almost as hard but as always, we'll keep you updated on solutions as they appear. Fingers-crossed that someone else picks up the X70 Slate design as it could have been a unique Windows 8, Meego and Android tablet.