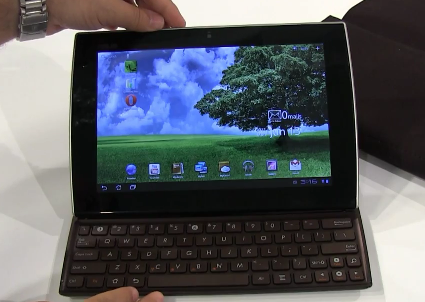 I've always loved slider devices, and this is probably why I'm so excited for the Eee Pad Slider which has recently made its way through the FCC and should be arriving in stores soon.
Brad Linder of Liliputing points out a lengthy hands-on video of the Slider that recently went up on YouTube. I must say that the video only makes me more excited… the device looks really well built and the sliding mechanism seems to work great!
The only thing I'm not happy to see is that there is no mouse! I feel like Asus could have easily put a nub-mouse or optical mouse on the device and that would save people from having to use the only USB port on the Slider for an external mouse.
Source: Notebook Italia