The ASUS Eee Pad Slider in review.

Introduction
Eee Pad Slider Specifications.
The Android Honeycomb market has been heating up in earnest in recent months, with major PC manufacturers releasing their own tablet offerings. Acer, Asus, Toshiba, and others have entered the market and all three bring different elements to set themselves apart.
And let's face it, in a world where Google has yet to release Honeycomb as open-source, it's possible that we'd be staring at the same Tegra 2 based 10 inch touchscreens with slightly different bodies. But instead each supplier, and Asus in particular, have gone to great lengths to come up with devices that don't just fit the tablet mould in fact, they're just a bit to bulgy for that.
Asus' Transformer model has been noted for its overall quality, design and its uniqueness, particularly with its detachable keyboard.
Asus have taken this concept one step further and asks the question if the keyboard component worked so well on the Transformer, would an integrated keyboard in a tablet be just as successful? The answer is a resounding yes, though with some caveats, mostly related to bulkiness and weight. But if you're willing to put up with a thicker, heavier unit, and expect to do a fair bit of emails, documents and any other types of data entry that needs a keyboard, this unit could be your answer.
In fact, one could argue it is practical and impractical all in the same breath. It really depends on your usage.
Asus very kindly provided a pre-production sample for this review, so some of the software and associated performance may not be the final build.
Find full specifications for the Asus Eee Pad Slider here.
Hardware

The first noticeable aspect is the dimensions slightly shorter than an iPad 2, a fair bit longer, but way, way thicker 17.3mm vs 8.8mm. That thickness does make the unit more cumbersome to hold. But here's the killer stat it's a bulky 960g vs a svelte 601g for the Apple incumbent. This doesn't make the Slider a promising companion for long movies or extended stretches of ebook reading. You certainly don't notice the weight when using it casually, but once you get past the 10-15 minute mark, it lets you know that it's there.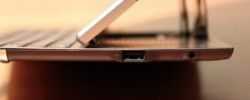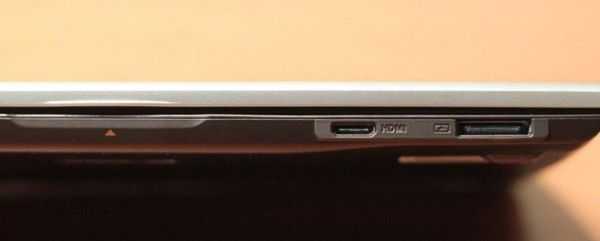 From an input/output scenario, it has all the necessary goodies: full size USB, micro HDMI, and a micro SD card slot. It also has volume control buttons, a headphone jack, and a proprietary port for connecting to a computer. The front-facing webcam is 1.2MP, while the main camera on the back is 5MP.
Interestingly when in tablet mode, the front grill appears to be where the sound is pumped through, and in its closed state that's probably true. However, there are some significant sound quality increases when the keyboard is slid out and the tablet is in keyboard mode, and I've identified some subtle grills to each side of the bracket that are actually the true speakers. It makes for a very enjoyable experience watching an episode or movie while on the desk or kitchen bench.
Screen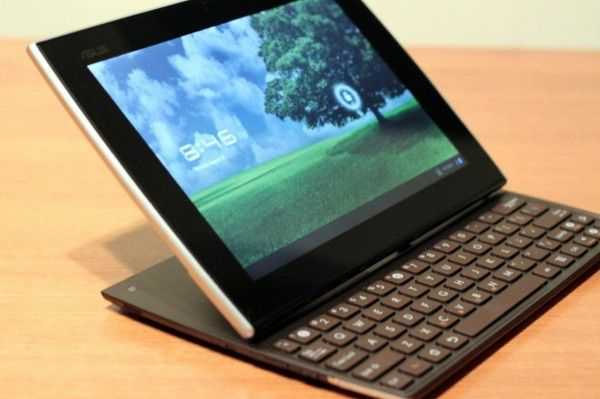 The IPS screen that adorns the Slider is the very same that has been slavishly admired by many reviewers of the Transformer. It continues to set benchmarks for its ability to be viewed in most lit environments, and reproduces colours very accurately. The 1280 x 800 resolution is the same as its 10 inch Android competitors but the IPS certainly sets it apart for pure picture quality and viewing in sunlit locations places you'd expect to actually be using a tablet. Side viewing angles are virtually 180 degrees, so it's definitely a tablet you can use in a group situation to share pics, hold an impromptu presentation, etc.
The capacitive screen is very responsive, and that's a compliment to their integration of Gorilla Glass from Corning Ware, which could well have protected but also dulled the screen in terms of picture quality and interaction. Thankfully, neither of these is negatively affected.