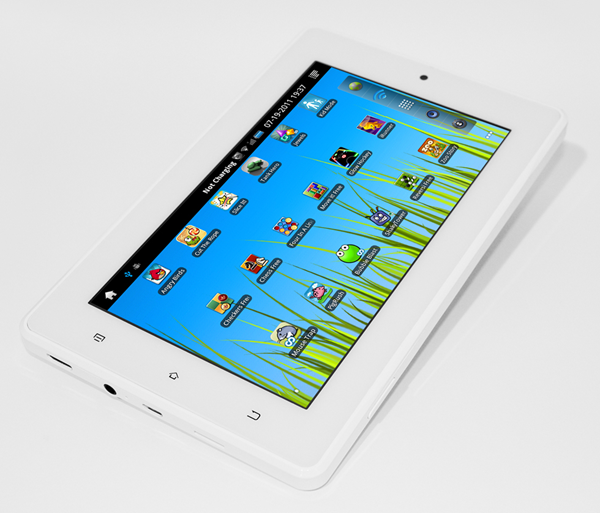 Update: There's been an important new development to this story. See here.
Tomorrow (September 1st) the AndyPad and AndyPad Pro, new low-cost entries into the Android tablet world, are launching. The devices are already attractive thanks to their low price and now they've become a much more serious contender thanks to official Android Market access, a fact which Verticool (the company behind the AndyPad) has shared exclusively with Carrypad.
The AndyPad will run you €129 ($186 USD) and feature a 7 inch resistive touchscreen @ 800×480, a front camera, 8GB of storage, and Android 2.3. Full specs here.
The AndyPad Pro gives you a more modern tablet experience with a 7 inch capacitive touchscreen @ 1024×600, front and rear cameras, 16GB of storage, bluetooth, and Android 2.3 as well for €179 ($258). Full specs here.
Both devices are WiFi-only and have a 1.2GHz Cortex A8 CPU which Verticool says will 1080p output through HDMI.
The inclusion of official Android Market access means that users of the AndyPad and AndyPad Pro will be able to use many of the great Google applications that make Android… well… Android. Gmail, YouTube, Maps, and more should all make an appearance on the device. You'll also be able to download apps from the Market as you see fit so you'll be able to get your fill of Angry Birds, or any of the other 250,000+ available applications.