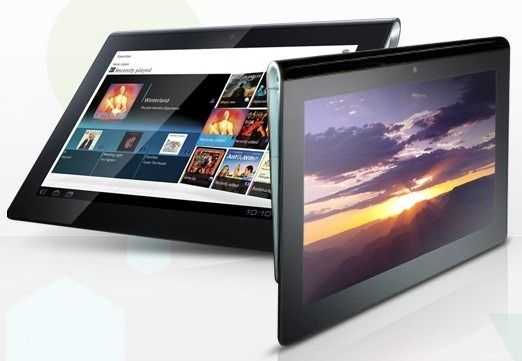 Following the official unveiling of the Tablet P and Tablet S (formerly the S1 and S2) at IFA this morning, Sony now has official pricing and release dates available online. Right now you can go to SonyStyle.com and pre-order the Tablet S (the single-screened one) in its 16GB flavor starting at $499 (to match the iPad 2, no doubt), while the 32GB version goes for $599.
Sony is running a promotion through October 1st which will provide you with $100 off of the Tablet S if you're willing to trade in an old tablet.
On this page you can enter your old tablet's details and see if Sony considers it valid for the promotion. At the moment, Sony lists the following tablet manufacturers as those which would be valid:
Apple
Archos
Dell
HP
Motorola
Samsung
Viewsonic
Once you select a brand you need to specify the model, so not every old tablet may work, but it won't hurt to give it a try if you want to trade up to a newer device.
Pre-ordering reveals that the device will become available on September 16th, a little more than two weeks away. It's nice to finally see Sony get their tablets to market, but I don't think they represent the bar the Sony had once set for handheld devices.
The dual-screened Tablet S is not immediately available for pre-order alongside the Tablet P, and the release date has not been indicated on Sony's site.