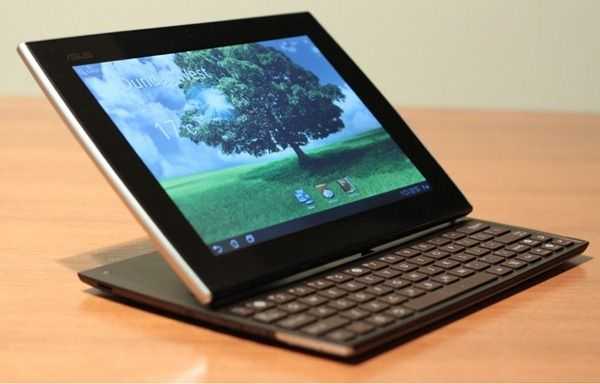 Over at Ritchie's Room, Ritchie has gotten his hands on a retail version of the much anticipated Asus Eee Pad Slider and has given us a great preview of the sliding Honeycomb tablet.
A few bits to take away from the reading:
Sliding mechanism works well (kudos to Asus for this)
Tilt of the screen cannot be adjusted (kudos revoked!)
On the topic of the lack of mouse/trackpad: "proximity of the screen in comparison to the edge of the keyboard actually lends itself to retaining the touch interaction inch
The sliding function works well as a stand, even if you aren't typing
If I were in the market for a tablet, the Slider would be a serious contender. Is it just me or does this thing seriously sleek looking? My only reservations are the lack of integrated trackpad or some other type of mouse, and the single USB port, though I could always add a USB hub if I wanted. The bezel is also a bit meaty, but I'm impressed with how thin they were able to keep it, despite the slide-out keyboard!
There's more info to be found at the original post, including a brief rundown of some of the apps/services that the Slider will come with, and plenty of great photos. Be sure to check it out!
As for availability and pricing, at least one site claims that Asus Netherlands will be pricing the 32GB Eee Pad Slider at a rather hefty 499 euros ($711 USD) and that the device will be available in early 2012. The price may quickly come down however, and seeing how the Slider just made its way through the FCC, perhaps it'll hit in the US a bit earlier than 2012? We'll just have to wait and see!