With a number of already available or soon to be launched Honeycomb tables equipped with full-sized USB ports, I'm hoping that we'll see the trend continue. Current devices have an issue though; only one USB port! For devices like the Slider, which lacks a trackpad or other form of mouse, that one USB port is likely to be taken up by an external mouse for a desktop-like experience, leaving no room for other peripherals such as external HDD's, flash drives, game controllers, etc.
Thankfully, Google is rather smart and built a lot of standard connectivity into Android 3.1+ which means a bunch of USB accessories work without modification, including USB hubs for connecting multiple USB devices through a single port.
Jerry was kind enough to test a number of USB hubs with his Acer Iconia A500 and here's what he found:
Note: USB 1.x hubs don't seem to work with Honeycomb!
Tested
Targus Ultra-Mini ACH7401US, 4x Ports ($11)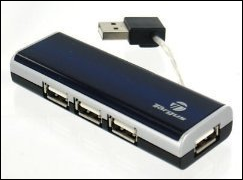 6.1 ounces
Tested with:
Keyboard
Mouse
Flash drive
CP Technologies CP-U2H-01, 4x Ports ($22)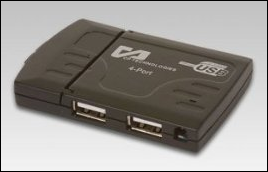 Tested with:
Mouse
Flash drive (tested up to 32GB)
Targus Ultra Mini, 4x Ports ($10)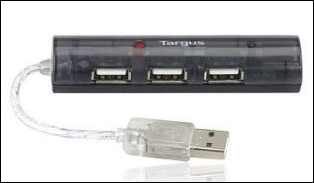 3 ounces
Tested with with:
Mobile Edge Slim-Line, 4x Ports ($30)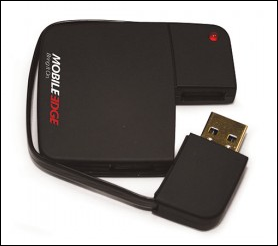 Tested with:
Keyboard
Mouse
Flash Drive
I also came across a super small 4-port hub which looks like it would be perfect to throw in a bag along with your tablet. We haven't tested it, but it's USB 2.0 which all of the tested USB hubs are.
This site calls it the "World's smallest USB 2.0 4-port hub inch though in the description they say it's "Probably inch the world's smallest. Nevertheless, it is indeed tiny! Check it out: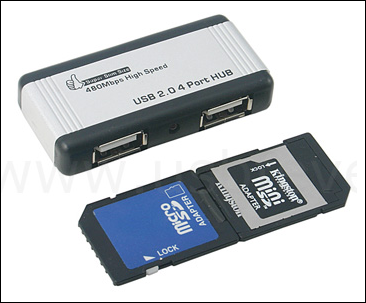 It's also only $10, find it here.