You might be wondering why Ultrabooks are going to cost $1000 or more when similar, slightly heavier designs are coming in at 75% of the cost.
The Samsung Series 3 that's just gone on sale gives us a good chance to do some comparisons and there's two things we need  to consider.
1) Market acceptance
2) Design, hardware, production costs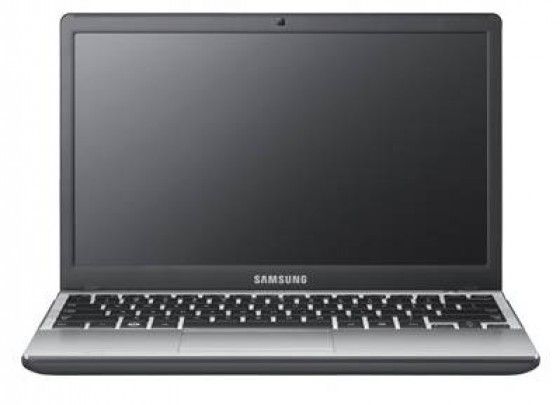 If you take a look at the Samsung Series 3 [at Liliputing], you'll see it's running the Intel Core i5 2nd-gen CPu just like the Series 9. In the Series 3 that's selling for $735 now  you've got a 2.3Ghz version rather than a 1.3-1.5Ghz version. The reason is, size.
The Series 3 weights about 1.4KG, the Series 9 weighs just a hundred grams less but is about 25% less in terms of size (volume.) It's this difference – the quest for 'thin' that costs money. When you get to 11″ screens, the challenge becomes even harder.
Thermal design gets more difficult and more expensive the smaller you get. Not only do you have to carefuly think about venting but the materials often become part of the thermal design. Fans need to be specifically designed for the solution (rather than using cheaper, stock parts) and there's a set of design limits for the motherboard. Thinkness becomes critical and space for batteries become critical.
Rather than a modular approach that you might see in a standard laptop (RAM modules, removable hard drive, screwed-down fan, battery pack) an Ultrabook requires everything to be designed so tightly that there's simply no room for plugs and modules. RAM is often soldered direct to the motherboard, battery packs are changed for sealed lithium polymer units and fans are designed as part of the chassis. Comms modules need to be as small as possible. Even connector can be an issue. The standard LAN and USB ports can often be too big. The answer – expensive alternatives like flip-down connectors, rear-mounted connectors or adaptor cables.
Not only do the cost of the components rise in the Ultrabook design but the product line needs to be more complex. That's not to mention the extra hours people put in with design software.
Even if all the thermals are optimised, there's still a limit to the heat that can be allowed inside. The faster the processor, the higher the heat. Not only do CPUs need to be down-clocked but they need to be carefuly thermal managed. Intel Turbo boost, for example, allows a CPU to 'overclock' beyond it's rated clockrate only because there are measurements and calculations being made around the CPU that can force a down-clock if neccesary. That means more expensive CPUs and GPUs.
SSDs and Wifi modules come into play here too. Intel's WiDi will only work with certain Wifi modules and the fast-start mechanism requires an SSD. There are other Ultrabook-specific com-components that will raise the cost too.
So how much does all this cost? I can only estimate based on my experience with ultra mobile computing designs that i've been involved with and suggest that the design, parts and production cost is 50% more although it depends on when you want to hit the market. If you want to be first, it's expensive. If you can wait, costs go down. It's the same with numbers. If you're only producing 100K units, costs can be high. If you're looking at a production run total of 1 million units, obviously costs come down significantly. Remember the design, parts and production cost is not the cost you pay. Marketing, shipping, support and, of course, profit needs to be added.
At this stage of the Ultrabook market we've seen a few things that indicate the pricing premium. The Series 9 13″ device come in with a Core i5 at about $1300. The 12.5″ Series 3 is coming in at $750.
I'm not suggesting that all that cost is to do with parts and manufacturing though. There Series 3 is likely to sell more than the premium Series 9 and that word 'premium' means there's more marketing cost, packaging cost and, because it was almost the first Ultrabook-like device, a price boost intended to sweep up the rich early adopters. If you look at the latest 11.6″ Series 9, that cost is already down to a more reasonable $999. The MacBook Air, a device that would have used much the same design, component and build process as an Ultrabook, is also $999.
I suspect there's still a little room for play there too so i'm estimating that the street price difference between a standard advanced laptop with a good design and an Ultrabook is about $200. Larger Ultrabooks from 'value' manufacturers could reduce that but over time, the differential will probably remain at about $200.
So the question is, would you pay $200 extra for Ultrabook features, a slight weight reduction in weight and a slick design with a lower power processor?
Intel says it will reach 40% of their laptop market with Ultrabooks but as long as designs like the Series 3 stick around, that might be difficult. $200 is a lot to pay for what looks like a lot less.
Personally, i'm in but i'm looking at smaller screen designs to maximise mobility. A 1KG, 11.6″  laptop that can act like a netbook or a desktop, whenever I need it, is not available in any other segment of the laptop market. Ultrabook and Ultrabook-like designs, like the Mac Book Air and Series 9, will be the only options.
Samsung's 12 inch Series 3 laptop now shipping for $735 and up – Liliputing.